Defeat Trump on Every Front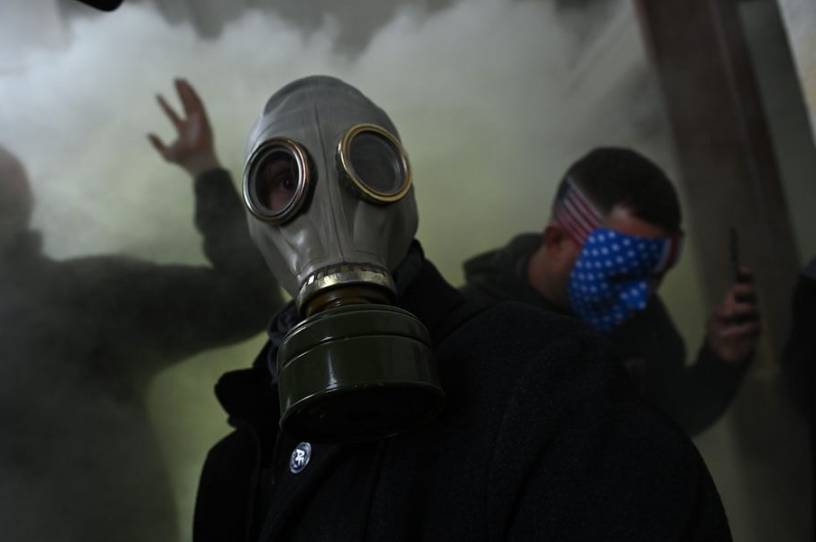 At this point the only prudent course of action for the American body politic and American law enforcement is to treat the events of January 6 not as a single insurrectionary act, but instead as one piece (the most dramatic so far) of a violent insurrectionary movement.
With the benefit of hindsight, we can now see two converging movements that culminated in Wednesday's assault on the Capitol. The first was an ongoing propaganda effort, engineered in the White House, aided and abetted by members of Congress, and empowered by conservative media. It was a propaganda effort centered around a plain and provable lie: that the 2020 election was stolen from Donald Trump.
The second effort was a paramilitary/terror effort that first indulged in acts of intimidation—including by threatening politicians who enforced election law—then plotted a violent attack, and then executed that attack in vicious, spectacular fashion on January 6.  The more we learn about the attack itself, the worse it appears. There is now real cause for concern that attackers intended to seize and publicly execute members of Congress and perhaps Vice President Mike Pence.
Moreover, there's no indication that the paramilitary/terror effort is over. Even now, the internet is teeming with exhortations for "patriots" to murder politicians and journalists. There are open calls for armed protests at all 50 state capitals. And lawmakers are being briefed on emerging threats: