The Morning Dispatch: Evacuation Deadline Approaching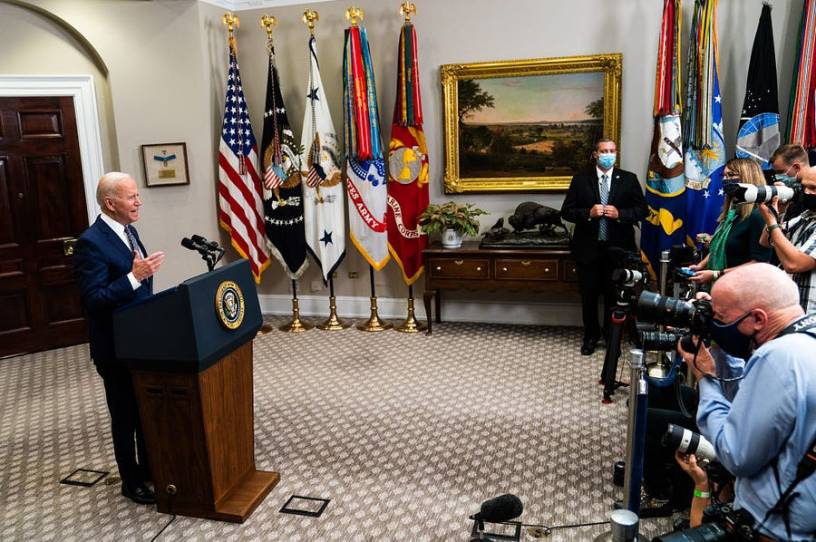 Happy Wednesday! We're well aware that this newsletter has been filled with some pretty grim news of late, so let's start today off with a palate cleanser: CORGI RACING.
Quick Hits: Today's Top Stories
The Pentagon announced on Tuesday that U.S. and coalition forces had combined to evacuate just under 22,000 people from Afghanistan over the past 24 hours, bringing the total number of evacuations since August 14 to over 70,000. President Joe Biden rebuffed calls from lawmakers and allies to extend his administration's self-imposed withdrawal deadline beyond August 31—which the Taliban now views as a "red line"—saying the U.S. is "currently on pace" to achieve its objectives by then. He did, however, say he asked the Pentagon and State Department to prepare contingency plans in case the timeline needs to be adjusted.

A Taliban spokesman said yesterday that the group will continue to permit foreign nationals to access Hamid Karzai International Airport until the aforementioned August 31 deadline, but that they are "not allowing the evacuation of Afghans anymore." The White House, however, said it continues to be the Biden administration's "expectation" that Special Immigrant Visa applicants "should be able to get to the airport."

The World Bank announced on Tuesday it is freezing its aid to Afghanistan "in line with [its] internal policies and procedures," which dictate that it cannot disburse funds when there is disagreement among member countries over the legitimacy of a given government.