The Morning Dispatch: Putin Ratchets Up the Tension With Ukraine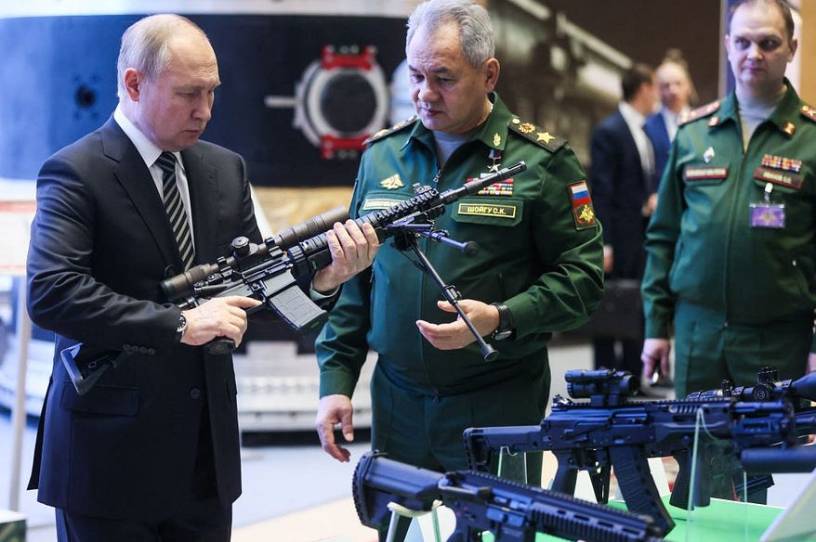 Happy Thursday! That's it, we've got about four good years left: Chris Martin announced yesterday that Coldplay will stop making new music as a band in 2025.
Quick Hits: Today's Top Stories
The Food and Drug Administration announced Wednesday it had issued an emergency use authorization for Paxlovid, Pfizer's oral antiviral COVID-19 treatment. Clinical trials for the pill found it reduced the risk of COVID-19 hospitalization or death in high-risk adults by nearly 90 percent when taken within three days of symptom onset, and, as a protease inhibitor, its efficacy is likely not affected by variations to the coronavirus. The drug is expected to be available in pharmacies and hospitals in very limited quantities within days, but the White House said yesterday that, because of Paxlovid's "complex chemistry," it will take six to eight months to procure the 10 million treatment courses it purchased as Pfizer ramps up production.

President Joe Biden announced his administration is extending its pause on federal student loan repayments another 90 days until May 1, 2022, because borrowers are "still coping with the impacts of the pandemic." Biden had said in August his extension of the moratorium until January 31, 2022, would be the "final" one.

The Treasury Department announced Wednesday it had issued several general licenses aimed at facilitating humanitarian aid to the people of Afghanistan while maintaining economic pressure on the Taliban and Haqqani Network. The move will ease certain sanctions on the Taliban and Haqqani Network provided the financial transactions are related to "humanitarian projects to meet basic human needs," "civil society development," education, or "environmental and natural resource protection."
Get unlimited access to our 10 daily and weekly newsletters, Dispatch Live broadcasts, article comments and community events.
Get Started
ALREADY A PAID SUBSCRIBER? SIGN IN