The Morning Dispatch: RNC Threatens to Boycott Future Presidential Debates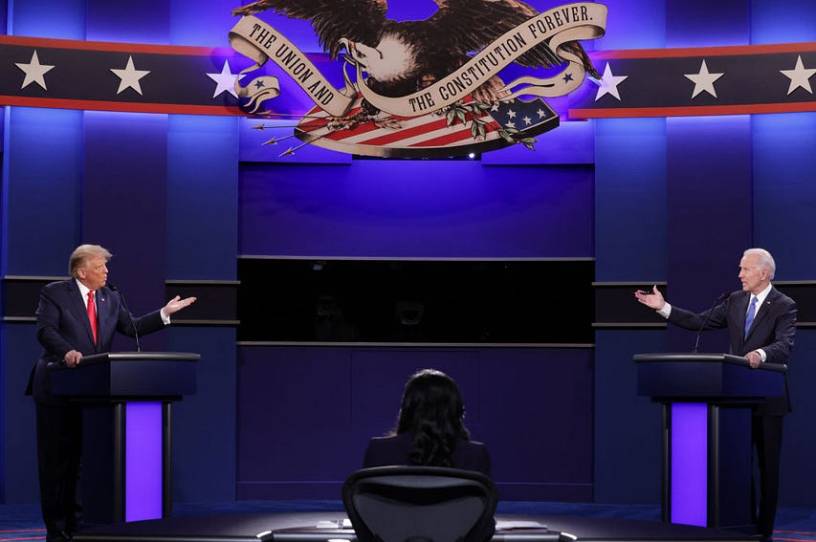 Happy Friday! If there was going to be a YouTube video to surpass 10 billion views, we're glad it's something as profound and enriching as "Baby Shark."
Quick Hits: Today's Top Stories
2021 was the sixth-warmest year on record, according to new data released Thursday by NASA and the National Oceanic and Atmospheric Administration. With global temperatures 1.51℉ above the 20th-century average, 2021 was cooler only than 2015, 2016, 2017, 2019, and 2020.

President Biden appeared to concede on Thursday that Senate Democrats will not be able to advance the party's two voting bills—the Freedom to Vote Act and the John Lewis Voting Rights Advancement Act—after Sens. Kyrsten Sinema and Joe Manchin reiterated yet again their opposition to abolishing the legislative filibuster.

The Supreme Court on Thursday blocked the Biden administration's COVID-19 vaccine or testing mandate for businesses that employ at least 100 people, with a majority of justices ruling that the Occupational Safety and Health Administration is empowered to set "workplace safety standards, not broad public health measures." In a statement, President Biden expressed disappointment in the Supreme Court's ruling and said he will continue to "advocate for employers to do the right thing to protect Americans' health and economy" by implementing vaccine mandates. The justices did, however, determine in a 5-4 ruling that the Biden administration's vaccine mandate for healthcare workers at facilities receiving Medicare and Medicaid funding is lawful.