The Sweep: How McCain-Feingold Ruined Everything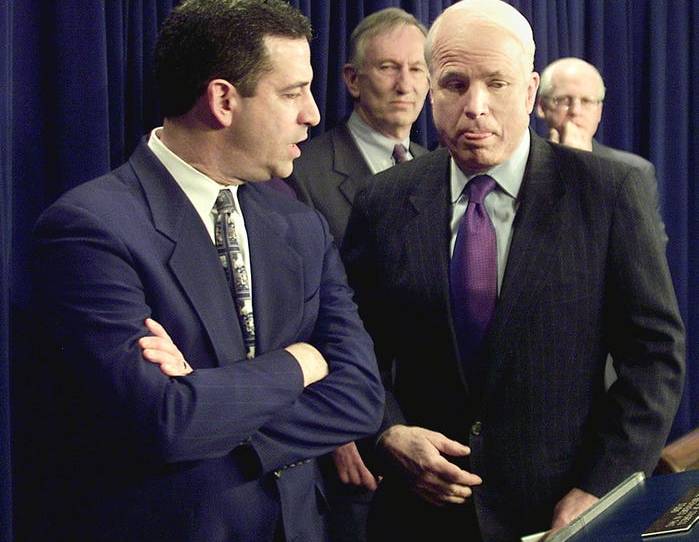 Campaign Quick Hits
Results in the Texas 6th: The votes are in, and … it's headed to a runoff. Of course, with 23 candidates on the ballot, that was a foregone conclusion. The widow of Rep. Ron Wright, longtime GOP activist Susan Wright, took the top spot, which was expected. But despite a lot of puffery in the media about how the district was trending away from Republicans, it was Democrats who got a wake up call: The second person headed into the runoff was not the DCCC's Jana Sanchez, but another Republican, state Rep. Jake Ellzey. As FiveThirtyEight reported, Ellzey was the "top fundraiser from either party but also had more money in his campaign coffers than any other candidate." 
Of course, if I had asked you pre-2016 who would advance out of a 23-person field, the good money would have been on the widow of the officeholder (who shares a name) and the top fundraiser. No doubt some will argue this means doom and gloom for the Adam Kizinger "disavow Trump" Republicans, whose candidate finished with barely 1,000 votes, and it may. But I'd say their bigger problem was picking a candidate with zero name ID in the district, a bland résumé, and very little money to raise his profile in time. Again, pre-2016, it would have been a cliché that national media is no substitute for people in your district knowing who you are and feeling comfortable with you. 
So does that mean we are returning to pre-2016 political realities? I think you can make a good argument that there was a singular exception to the rules of political gravity that nobody else has been able to replicate … and that, at least, held true in this race.
The point: The Texas-6th will be held by a Republican, giving the Democrats no breathing room heading into 2022 with a five-seat majority in the House.