The Sweep: Primary Concerns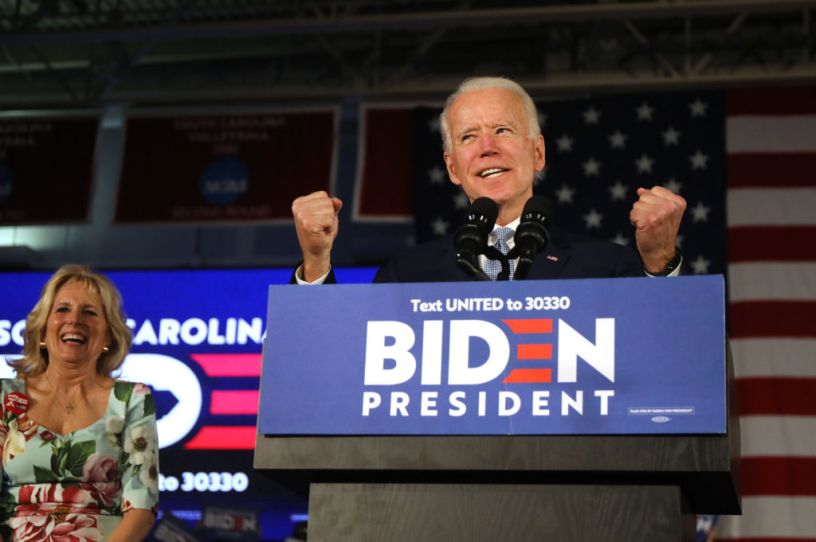 Joe Biden on stage with his wife Jill Biden after winning the South Carolina presidential primary on February 29, 2020.(Photo by Spencer Platt/Getty Images.)
Amuse-Bouche
Nathaniel Rakich and Elena Mejia over at FiveThirtyEight tried to answer a very simple question: "Did redistricting cost Democrats the House?" The piece was an unexpected treat so I wanted to share a few of their takeaways:
One way to test the claim that "redistricting cost Democrats the House" is to assess whether Democrats would have held onto the chamber if redistricting had never happened. … Using this method, we can see that Republicans flipped a net six seats because of redistricting. … But we also need to consider seats that didn't flip but would have if redistricting had not occurred. And this is where Democrats benefited the most, gaining six seats on net — and canceling out Republicans' gains from the flips that did occur. … Democrats also gained a net three seats from reapportionment, the process of subtracting congressional districts from states with sluggish population growth and giving them to states whose populations have exploded.
So if the 2022 elections had been held with 2018 maps, Republicans would actually have done better, ending up with a majority "closer to 225-210." That's fun. But they don't stop there!
"But wait," I hear you saying. "There was no world in which redistricting wouldn't have occurred in 2021-22. So isn't it better to calculate how the 2022 election would have gone down if redistricting had gone differently, not if it hadn't happened at all?"…. Over the past year and a half, Democrats have filed several lawsuits against Republican-drawn congressional maps, arguing that they are illegal partisan or racial gerrymanders. Some of these were successful, like in North Carolina. But most weren't resolved in time to prevent the Republican-drawn maps from being used in 2022. … In this world [in which Democrats won these lawsuits], Democrats probably would have won five more seats than they actually did.
Get every newsletter and all of The Dispatch. Support quality, fact-based journalism.
Start Your Free Trial
ALREADY A PAID SUBSCRIBER? SIGN IN