Dispatch Live is Back Tonight!
All are welcome to join us after the last presidential debate.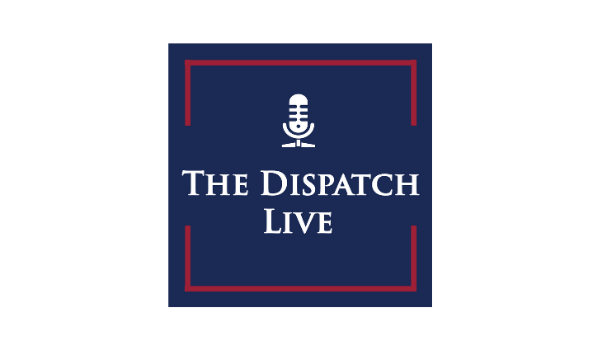 Dispatch Live is back tonight night after the final presidential debate. Join Sarah, Jonah, Steve, and David for this live, virtual wrap-up of the 2020 presidential debate season.
All are welcome, so feel free to share this post widely. Location details are below.
Dispatch members can leave your questions for our team on this post.
---
Date: Thursday, October 22
Time: Approximately ten minutes after the conclusion of the debate - 10:40 p.m. ET
Location: https://vimeo.com/event/45383
Add event to calendar:
Apple Google Office 365 Outlook Outlook.com Yahoo
---
Are you new to the Dispatch and curious about what Dispatch Live is all about? Check out a previous edition of Dispatch Live, here, and watch your email for announcements about future editions.
Plus, join us after the election for a deep-dive into the results of the 2020 races and the implications for the future of country, the government, our political parties, and conservatism. November 9-10, The Dispatch will host What's Next: Election 2020 and Beyond, featuring some of the country's top elected officials, political and policy experts, and journalists. Visit WhatsNextEvent.com today for more information and to reserve your (virtual) seat.