A Dispiriting Day for the Pro-Life Movement at the Supreme Court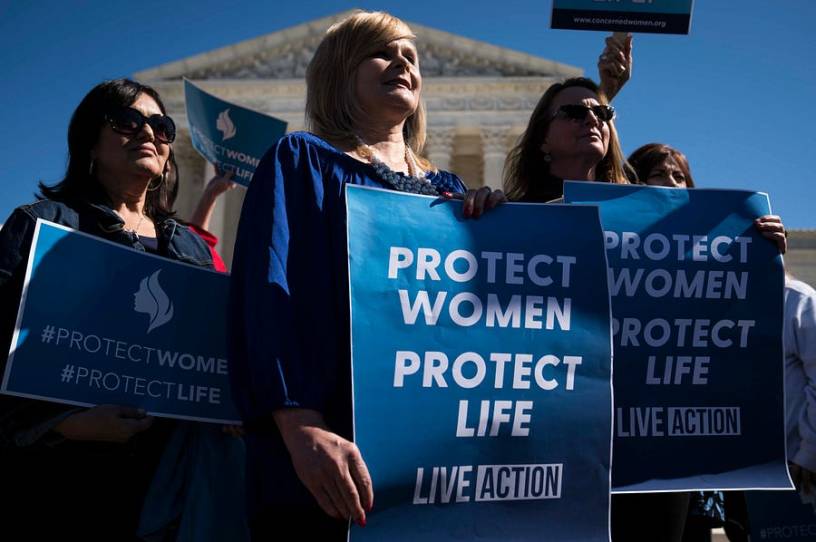 There's an old legal adage that you can't always predict the outcome of a case based on a judge's questions at oral argument. It's entirely true but not entirely comforting. You can still usually predict the outcome of a case based on oral argument, and litigants definitely leave the courtroom feeling either encouraged or discouraged based on the justices' inquiries.
After reading the oral argument transcript in June Medical Services v. Russo, the first significant abortion-rights case before the Supreme Court since Justice Anthony Kennedy retired, pro-life Americans have little room for optimism. It appears their best-case scenario is a very small, incremental victory. The worst-case (and perhaps most likely case) is a stinging defeat that reaffirms the constitutional status quo in abortion jurisprudence. 
The case presents an almost-perfect test for the post-Kennedy court. In 2016, the court struck down a Texas law that required abortion doctors to hold admitting privileges at a hospital located within 30 miles of the abortion clinic. The court decided the case, Whole Women's Health v. Hellerstedt, by a 5-3 margin (the decision came after Justice Scalia's death and before his replacement). 
In 2018, the 5th Circuit Court of Appeals unexpectedly upheld Louisiana's admitting privileges law, which also required abortion doctors to hold admitting privileges at a hospital located within 30 miles of the abortion clinic. The court found that under the specific facts applicable to the Louisiana law, it did not violate Whole Women's Health. (For example, the Texas law would have caused all but eight of Texas's 40 abortion clinics to close, whereas only one Louisiana abortion doctor was unable to obtain privileges.)