A Long Road to a Long Race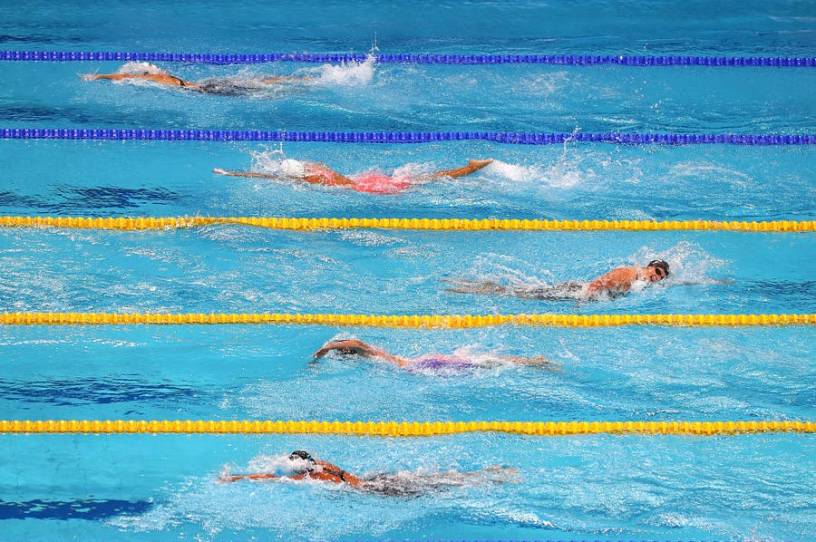 With her trademark supremacy in the pool, Katie Ledecky won the 1500 meter freestyle at the US Olympic Trials by a full 10 seconds, swimming a 15:40.50 in June. That was 20 seconds from her 2018 world record of 15:20.48—but was easily the fastest time in the world this year. This is the first time the 1500 meters will be part of the Olympic swimming program for women. 
The men have had the race as an Olympic event since 1908, but it took a competitor of Ledecky's caliber to persuade the IOC to add it to the calendar. Finally, women may compete in the longest, toughest, most mentally and physically challenging race the pool has to offer. 
Ledecky was a virtually unknown 15-year-old at the 2012 London Olympics when she won the gold medal in the 800 freestyle by more than 4 seconds. In a sport often measured in milliseconds, such a significant margin of victory—and from someone so young—was remarkable. 
Ledecky has been called the most dominant swimmer in the world—male or female—but she's never been able to compete in her most dominant event on the Olympic stage. The 1500 meters has been relegated to the World Championships and occasional Pro Series meets. She owns the top times in history for the event, and her world record (15:20.48) is a full 18 seconds quicker than the best time of the next fastest swimmer, Lotte Friis of Denmark. Her record time would rank 62nd among the top 100 men's times in U.S. history. It would have qualified her for the 2020 Olympic Trials meet in the men's category.