Amash Looking Closely at a Presidential Bid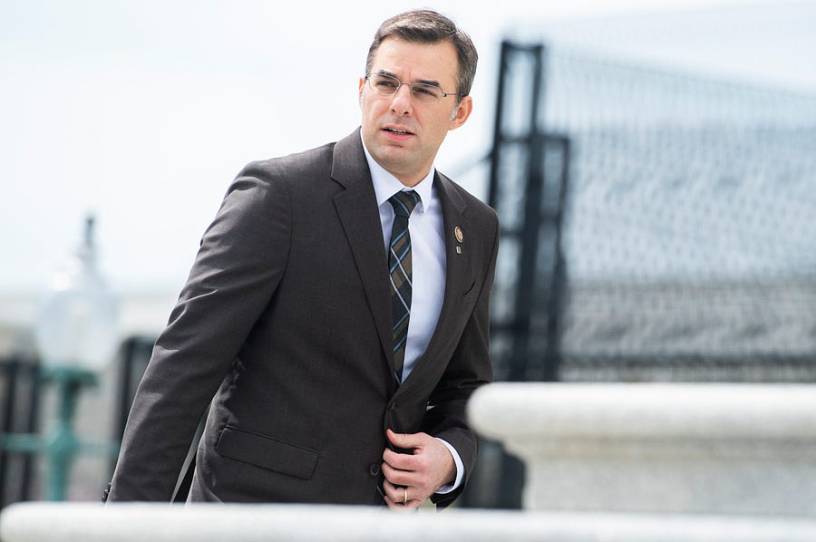 Back in January, Justin Amash—the Republican-turned-independent member of Congress representing Michigan's 3rd District—was clearly considering a run for the presidency as a Libertarian. "I'll say what I've said before, I haven't ruled it out," he told The Dispatch at the time, adding, "Is there any better time to have a president who might be not from either party?"
What has transpired in the three months since could reasonably be described as a limited-government, Freedom Caucus-founding libertarian's worst nightmare.
A massive leadership vacuum has been created by the pandemic sweeping the globe, and governments and international organizations have rushed to fill it. Bloated bureaucracies and mountains of red tape within the Department of Health and Human Services (HHS), the FDA, and the CDC presented roadblock after roadblock in the race to establish an effective testing regimen. Congress has appropriated—with minimal debate—more than $2 trillion in relief not only for individuals, but businesses large and small. Some state and local officials are abusing their coronavirus-granted mandates, banning the purchase of gardening supplies and attempting to prevent would-be churchgoers from congregating in their cars for drive-in Easter services. Donald Trump himself on Monday argued that, "when somebody is president of the United States, the authority is total."
And the 39-year-old Amash has been critical of it all.