America's No-Majority Future Is Going to be Delicious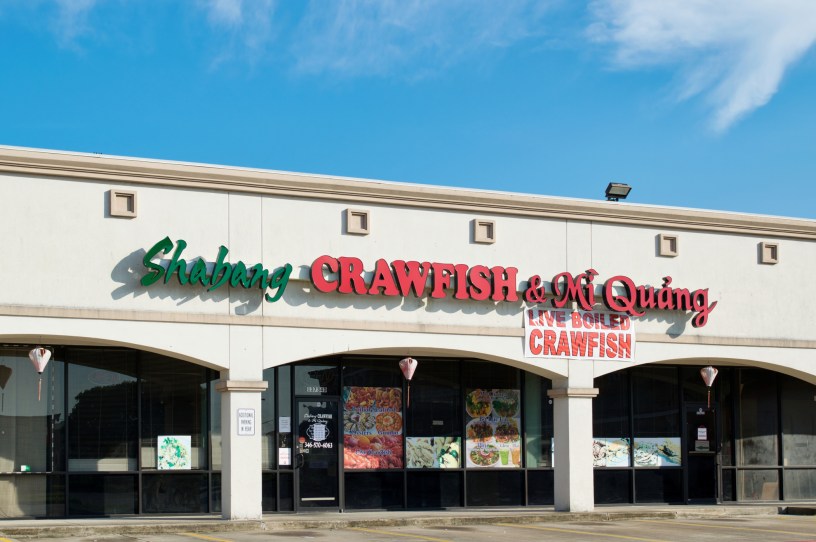 Shabang Crawfish & Mi Quang exterior in Houston. (Photo by Getty Images.)
I hate to break it to the racial obsessives, but despite much of what you hear, America is getting a lot cooler racially—and quickly.
A new report for Pew's Stateline project found that since 2010, there are 69 more counties without a clear racial majority group. That's an increase of 33 percent for a total of 152. Now, that still leaves nearly 3,000 counties that are majority-this or majority-that, so it's not like we're already living in the palmy days of post-racial America.

And a handful of counties are moving the other way—toward the racial homogeneity that became the norm after the white-flight 1960s and 1970s. New Hispanic-majority counties include San Bernardino and Riverside in the L.A. megalopolis and Bernalillo County, New Mexico, home to Albuquerque. There are new black majorities in Richland County, South Carolina, where the state capital, Columbia, sits and Maryland's Charles County in the Washington suburbs.
But, those are clearly the exceptions. For at least two decades, the trend has been away from racial and ethnic self-segregation. And when we look at what kind of counties are diversifying and where they're located, you can see how America's centuries-long racial obsession could be waning.
Georgia, New Mexico, North Carolina, Texas, and Virginia are home to most of the new no-majority counties, and the counties on the list already are also mostly in the South and West. It's not surprising that the fastest-growing places, by population and economy, are among the most diverse. Boom towns aren't picky about worker ethnicity, and opportunity remains a trans-cultural draw.
Get every newsletter and all of The Dispatch. Support quality, fact-based journalism.
Get Started
ALREADY HAVE AN ACCOUNT? SIGN IN