Artificial Intelligence Chatbots Are Here to Stay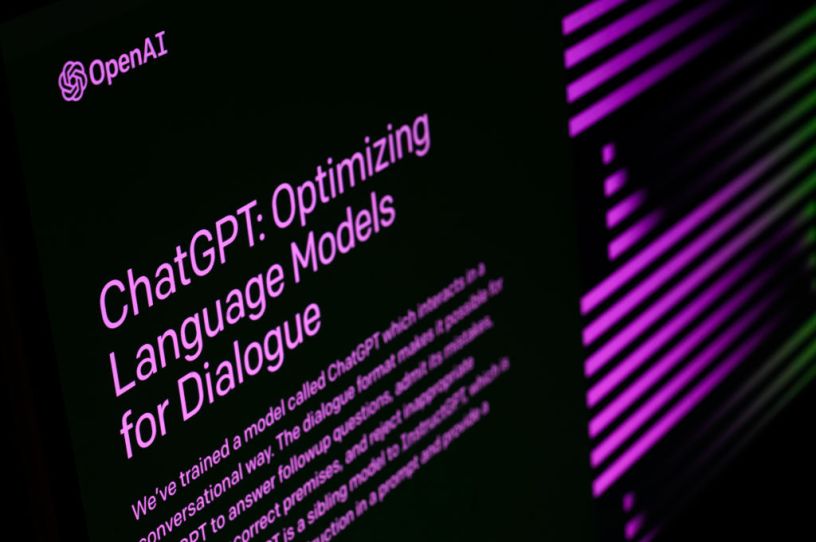 In this photo illustration, the welcome screen for the OpenAI "ChatGPT" app is displayed on a laptop screen. (Photo by Leon Neal/Getty Images)
Buzzfeed is using them to make quizzes. Microsoft has invested billions of dollars in them even as it laid off 10,000 employees. Amazon is selling them to replace call centers. Artificial intelligence chatbots have been part of the business landscape for a while, but consumers should expect to see even more of them.
"I think it provides a promising approach for a kind of natural language interface to whatever you want," University of California, Berkeley computer science professor Steven T. Piantadosi told The Dispatch. "If you want to be able to, I don't know, book flights or order food or whatever just by talking to something, then it's competent enough with language that it could form the kind of key interface between language and some other kind of system."
By the end of 2022, 50 percent of respondents to a McKinsey and Company survey said they were using AI in their business in some form.
The big new player on the scene is ChatGPT, which parent company OpenAI launched as a prototype on November 30. (The "GPT" stands for "generative pre-trained transformer.") The chatbot now has more than 30 million users, according to the New York Times, and it has made headlines for everything from passing a Wharton Business School MBA exam to emulating the deceased for conversations..
Keep reading with a free account
Create a free Dispatch account to keep reading
Get Started
ALREADY HAVE AN ACCOUNT? SIGN IN