Biden Can't Afford to Ignore the Threats From Russia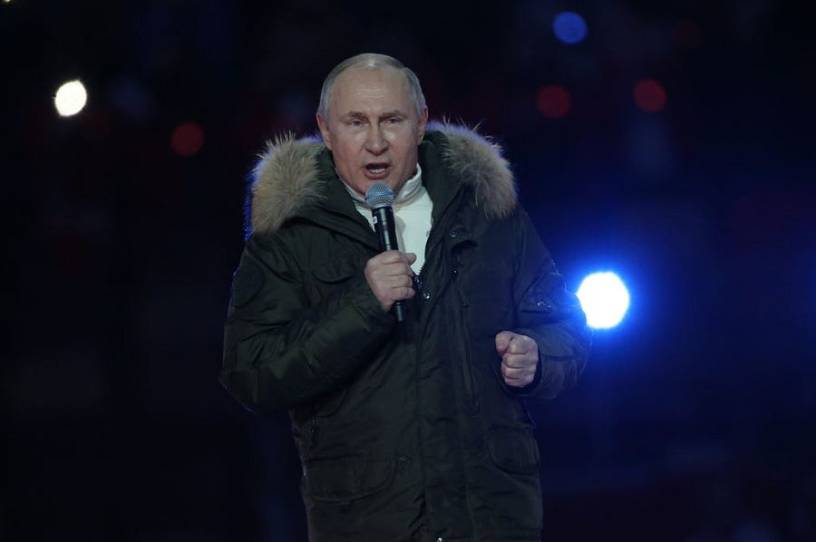 No matter how often the slogan "America is back" is repeated by the administration, the evidence too frequently points in the opposite direction.
Take the Russian military build-up on Ukraine's eastern border as an example. While the presence of more than 100,000 Russian troops is "very seriously concerning" according to the Pentagon, it has prompted no U.S. response beyond handwringing. Instead, the White House suggests, per last week's call between President Joe Biden and Russia's Vladimir Putin, the two leaders might meet soon at a bilateral summit.
If Alexei Navalny dies in a Russian penal colony, we are promised by press secretary Jen Psaki that the Kremlin "will be held accountable by the international community." The promise would ring hollow even if it did not coincide with new evidence showing that Russia's military intelligence, the GRU, was behind the 2014 attack against a Czech ammunition depot, which killed two; or with the announcement that Putin will be joining the White House's virtual climate summit today.
True, the Biden administration imposed new sanctions on seven Russian officials and 14 organizations last month over Navalny's imprisonment. Last week, in response to earlier cyberattacks, additional measures were taken, including against Russian-issued bonds and companies providing support to Russian intelligence.