Biden's Spending Agenda: A Year of Red Ink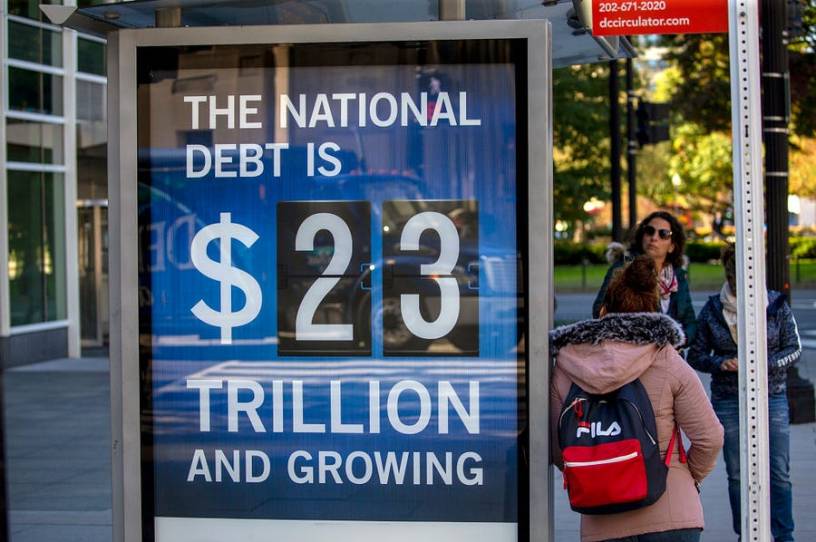 During the 2020 presidential campaign, Joe Biden promised $11 trillion in new spending increases over the next decade, dwarfing the $1 trillion to $2 trillion in new spending promised by previous Democratic presidential nominees Hillary Clinton, Barack Obama, and John Kerry. Many doubted that a Biden administration would really seek such a bold and historic expansion of government, given Biden's more moderate, cautious, return-to-normalcy campaign themes, the election becoming a referendum on Donald Trump rather than economic policy, and his party's miniscule congressional majority.
No one is doubting Joe Biden's spending ambitions anymore.
In a dizzying first year in the White House, President Biden signed a $1.9 trillion "stimulus" package and a $550 billion infrastructure bill, and he persuaded Congress to pass a budget resolution setting the stage for $1 trillion in additional discretionary spending over the decade. Yet the president also failed to pass $4.5 trillion more spending  in the American Jobs Plan and American Families Plan, much of which became the ill-fated Build Back Better plan.
The scale of this spending bonanza is magnified by the context around which it was enacted. The pandemic recession and resulting legislation had already brought a historic $3 trillion budget deficit. And the Congressional Budget Office (CBO) had previously projected $12 trillion in baseline deficits over the next decade, largely a result of escalating Social Security and Medicare shortfalls brought on by 74 million retiring baby boomers. At this point, the national debt held by the public is projected to rise from $17 trillion before the pandemic to $36 trillion a decade from now.
You're out of free articles
Create an account to unlock 1 more articles