Billie Eilish: Queen of Electropop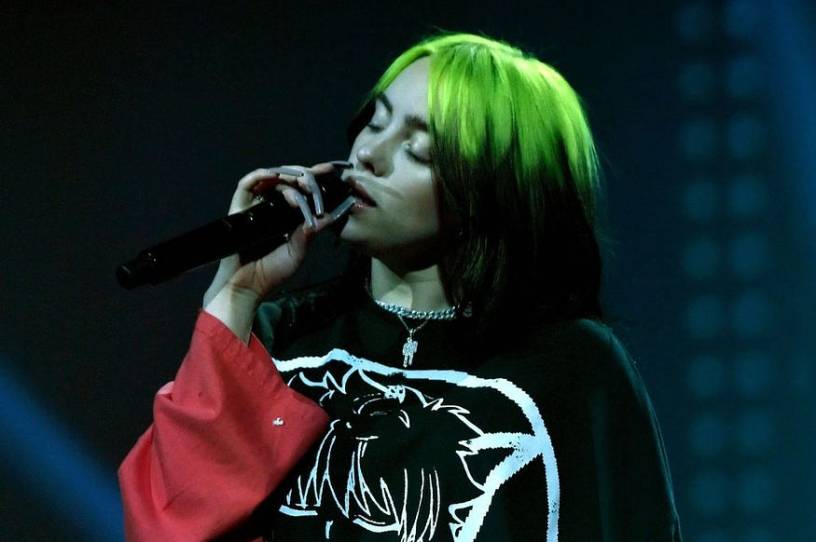 For 19-year-old electropop singer Billie Eilish, stardom is about more than just the music. Every aspect of the pop star's persona—from her baggy, skater boy clothes to her wild hairdos—aims to test the bounds of mainstream culture. In stark contrast with rival female artists like Ariana Grande or Taylor Swift, Eilish opts not to wear much makeup, even onstage. Her soprano voice is light, breathy, and—unlike her emotions—always in control.
Director R.J. Cutler (The War Room, The September Issue) tracks the singer-songwriter's eccentricities in his new Apple TV+ documentary, Billie Eilish: The World's A Little Blurry. This coming of age tale catalogs Eilish's rise to fame as she and her brother write and perform her 2019 debut album When We All Fall Asleep, Where Do We Go? on tour. A tasteful patchwork of backstage concert shots and blurry home videos filmed mostly between 2018 and 2020, the documentary tracks the pop star's emotionally turbulent journey from her 2015 SoundCloud hit "Ocean Eyes" to her sweep of the four major Grammy categories just five years later.
The documentary provides fans a sneak peak of Eilish's songwriting routine with her older brother and co-producer Finneas—a process Eilish openly "hates"—where the audience becomes a fly on the wall as the two improvise harmonies, test out lyrics, and play with dynamics in Finneas' childhood bedroom, the duo's favorite recording spot. At one point in the film, Eilish flips through her songwriting book, where the audience gets a glimpse of the somewhat disturbing doodles that accompany her lyrical stream of consciousness.
"In the future I'm gonna do stuff with wings," Eilish tells the camera as she points to a feathered creature she'd scrawled in pencil at one point. "Then I also wanna do something where I drink black liquid and then my eyes turn black and then I start bleeding black out of my eyes." (Both ideas later came to fruition in the music videos for "When the Party's Over" and "All the Good Girls Go to Hell.")
You're out of free articles
Create an account to unlock 1 more articles