Can Liz Truss Be the Next Margaret Thatcher?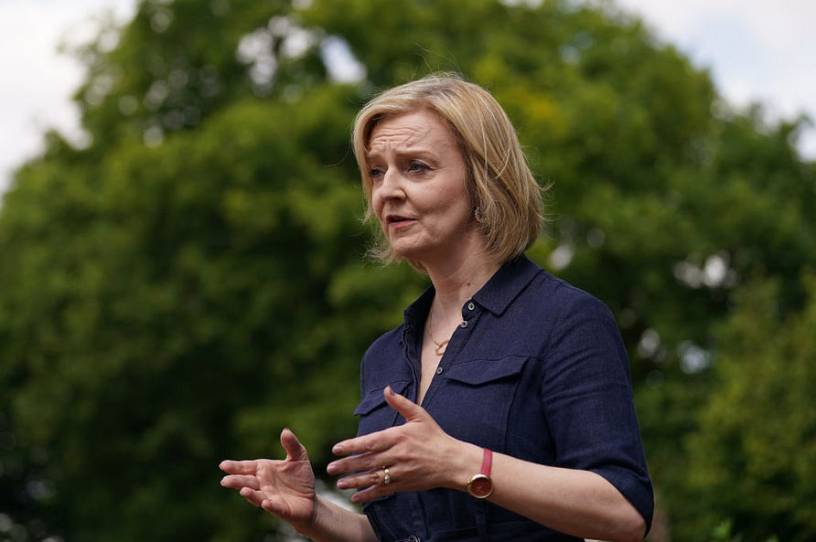 Boris Johnson stepped down as leader of the Conservative Party a little more than three weeks ago, and since then, the Tories have been going through a frantic process of choosing their next leader, a process that is now in its final stage. The choice is now between Rishi Sunak, the former chancellor, and Liz Truss, who has served in various cabinet positions and is currently the foreign secretary. Whoever is chosen will become prime minister by default, as the Conservatives have a majority in the House of Commons, and they will have little more than two years to turn things around before an election that must take place no later than January 2025. Truss is a huge favorite to win, and one of her first challenges will be dealing with labor unions, as the U.K. now faces the threat of a general strike.
The United Kingdom is, like most countries in the West, struggling with high levels of inflation. Its 9.4 percent inflation rate is comparable to the United States', but the country's higher rate of unionization means that tackling inflation is substantially more difficult. Rail workers have gone on rolling strikes to protest a below-inflation pay rise, which has left as few as one in five trains running some days—a big problem in a country where commuting to work by public transport is four times as common as it is in the U.S.
As paralyzing as this is, it pales in comparison to the upcoming disaster of a National Health Service strike. The nurses' union has recently announced it will vote on whether to go on strike, and the strike would, if approved, mean disaster for the U.K.'s universal health care system, as the vast majority of nurses in the U.K. are unionized.
And this, in turn, pales in comparison to the disaster that would be a general strike, a proposal that has been raised by several union bosses and supported by left-wing politicians, should Truss become prime minister and proceed with her plans for labor market reforms, which the unions describe as "Victorian."