Can Mark McCloskey Ride Viral Fame Into the Senate?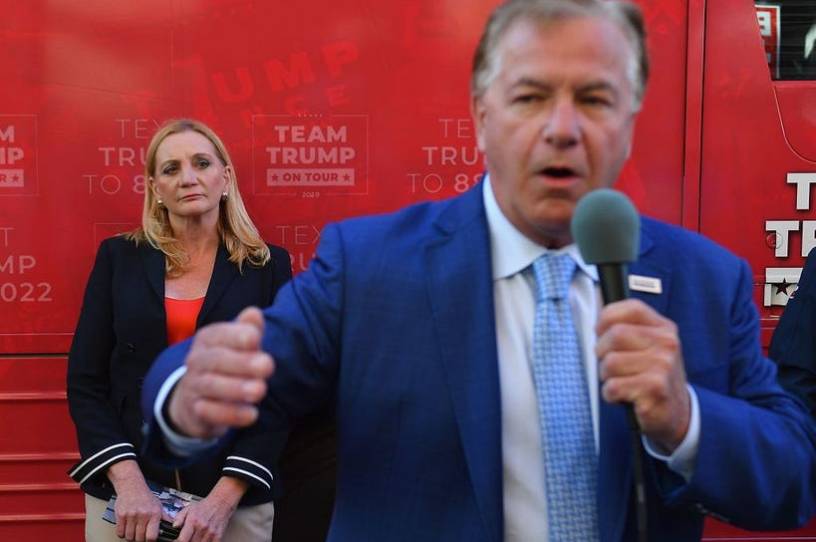 With Sen. Roy Blunt set to retire next year, what do Missouri Republicans want from his replacement? 
Is it, A) a dependable if unremarkable politician with legislative experience and a track record of conservative votes—someone like Rep. Vicky Hartzler or Rep. Jason Smith? Is it, B) a state official who used his office to wholeheartedly support Donald Trump's attempt to overturn the results of the 2020 election—someone like state Attorney General Eric Schmitt? Is it, C) a disgraced but defiant politico who insists his raft of recent scandals were witch hunts by an establishment desperate to stop his anti-corruption agenda—someone like former Gov. Eric Greitens? Or could it be D) a wealthy personal injury lawyer who became a figure of national controversy after he was caught on video last summer, barefoot in chinos and a Brooks Brothers polo, brandishing a rifle at a crowd passing the palatial home he shares with his wife?
If you answered D, you're recently in luck. Mark McCloskey, the attorney whose clash with Black Lives Matter protesters last June became an instant piece of 2020 lore, threw his hat in the 2022 ring last week, making it official with a lengthy campaign announcement video and a segment on Tucker Carlson's primetime show on Fox News.
It's not unfair to McCloskey to say he thinks his viral armed argument is sufficient to make him Senate material: It's what he claims himself. Here's how he kicks off that campaign launch video: "When the angry mob came to destroy my house and kill my family, I took a stand against them. Now I'm asking for the privilege to take that stand for all of us. I will never back down."
Keep reading with a free account
Create a free Dispatch account to keep reading
Get Started
ALREADY HAVE AN ACCOUNT? SIGN IN