Can We Avoid the Double Whammy of Flu Season Amid COVID?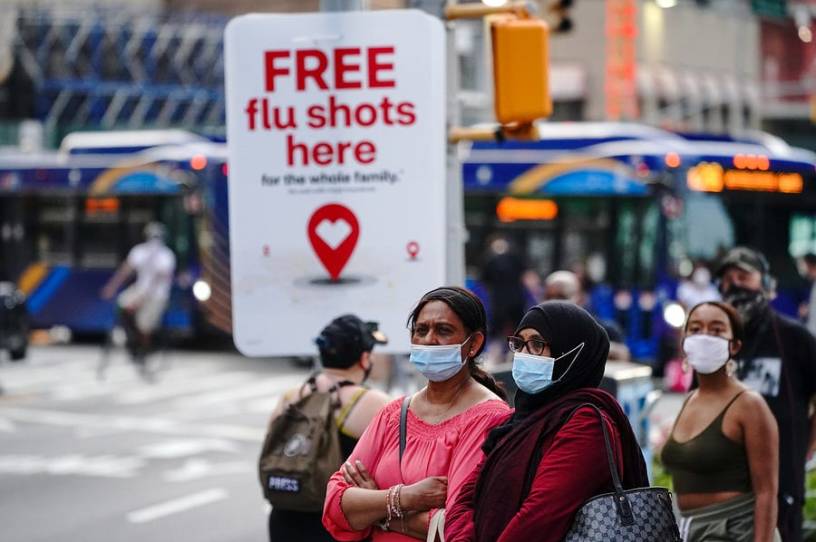 Public health officials have kept up a steady stream of warnings over the last few months about the approaching flu season. They present a scenario in which the return of seasonal flu swamps health systems still struggling to manage the ongoing coronavirus pandemic, catapulting us back into a situation reminiscent of the dark days of spring in which hospitals are swamped and medical care suffers. To stop the flu and this dangerous "twindemic," they say, it's paramount that as many Americans as possible get the ordinary seasonal flu vaccine. This message has been covered exhaustively in the media in recent weeks, and public health officials and vaccine manufacturers have been working hard to build awareness and lower barriers to vaccine access. The CDC has ordered 9.3 million doses to distribute to the uninsured, an 18-fold increase over a normal year.  
The only question now is: Will people listen?
The struggle to get people to get a flu vaccine isn't new. Every year around this time, public health types whip out their megaphones and start telling people to go get their shot. After all, the flu is no joke: It kills tens of thousands of Americans every year. Substantial effort goes into making the vaccine as easy to get as possible: You can get a flu shot at the grocery store, at the pharmacy, at pop-up clinics at work or school. Go to any doctor's appointment after Labor Day; they'll probably pester you about getting vaccinated for flu.
And yet, every year, only about half of Americans actually get the shot.