Conservatives Should See Immigrants as Allies, Not Adversaries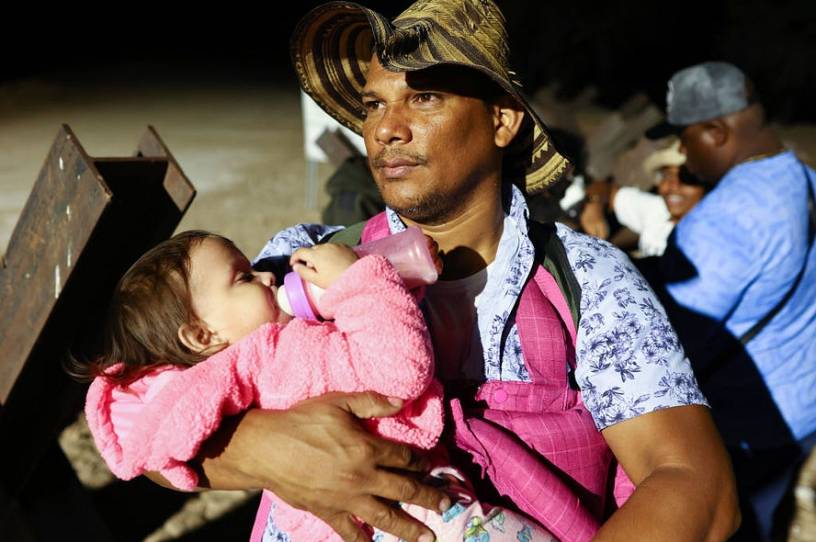 If recent electoral trends and recent polling continues, Americans might be witnessing one of the most dramatic shifts in the political map in the modern era. In 2020, while losing reelection to President Joe Biden, former President Donald Trump made significant gains among Hispanic voters, especially in the Rio Grande Valley in Texas and in Miami. And polling on the 2022 midterms seem to indicate this trend will continue. A Recent Quinnipiac survey indicates Hispanics now slightly favor Republicans. In Texas, a survey shows that GOP gains with Hispanics are enduring. Another conducted by the New York Times and Sienna College shows a similar pattern, with both parties tied among this growing voting bloc. This same poll, taken only four years ago, had Democrats with a 47 percent advantage. Republican Glenn Youngkin, who won the blue-trending gubernatorial election in Virginia last year, won a sizable majority of Hispanic voters, according to exit polls conducted by The Associated Press.
Ruy Teixeira, the left-leaning scholar who recently left the Center for American Progress to join the American Enterprise Institute, has been tracking this movement and chalks it up to the way that Democrats have alienated working class Hispanic voters:
One thing that's very important to understand about Hispanics, particularly working-class voters, is they're not liberals. They're moderate to conservative, especially on cultural issues.
This reality should really cause a rethink of modern political axioms on the left and right. On the left, the promise of a more diverse electorate fostered dreams of a permanent liberal majority. "Demography is destiny" was kind of accepted orthodoxy, fueled even more by the rise of Trump who descended the escalator in 2015 uttering intemperate and offensive rhetoric about immigrants. But the right also has its version, first with the famed "autopsy" after the 2012 election that essentially echoed the demography is destiny shibboleth. A darker version, preached by some far right pundits, is the Great Replacement Theory. At its racist worst, this theory posits that as America becomes less white, it becomes less American. More mild versions hold that liberals want to intentionally flood our communities with immigrants in an attempt to replace conservative voters with voters who lean left.