Did Arizona Poll Workers Give Out Sharpies To Prevent Votes From Being Registered?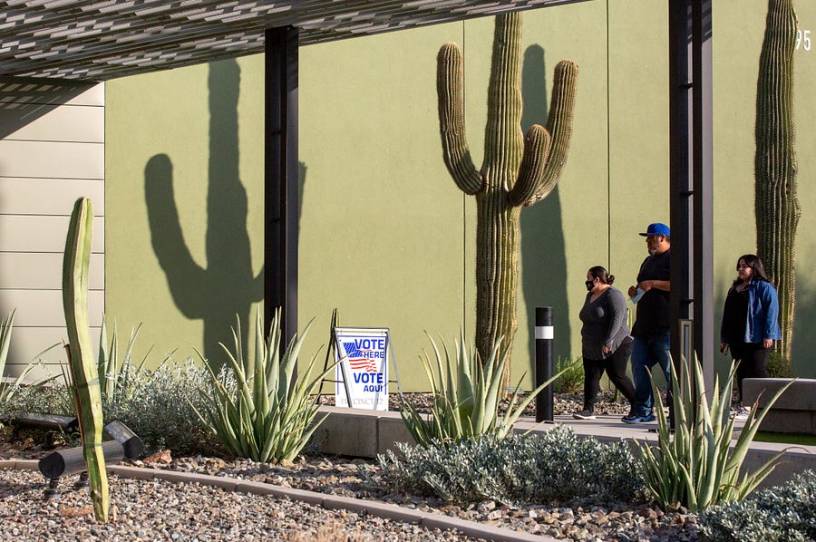 A number of viral social media posts claim that poll workers in Maricopa County, Arizona, gave voters Sharpies instead of pens to prevent the ballot counting machines from registering their votes. The conspiracy claims that the machines are incapable of reading Sharpie ink and that poll workers forced Sharpies on voters to void their votes.
Local media reported that a spokeswoman for Maricopa County Elections Department said that the tabulating machines can, in fact, read Sharpie ink just fine. Maricopa County even tweeted earlier on Election Day that "we use Sharpies in the Vote Centers so the ink doesn't smudge as ballots are counted onsite." The tweet also mentions that Arizona ballots are offset to prevent possible bleed-through of ink interfering with bubbles on the other side. In an interview with a local Fox affiliate, Secretary of State Katie Hobbs affirmed that ballots filled out with Sharpies are being counted: "I can assure voters that nobody in a polling place, a trained employed polling place worker is not going to give you a pen to mark your ballot that is going to invalidate your ballot. 
Even if, somehow, the ballots filled out with Sharpie weren't counted by the ballot machines, the ballots wouldn't be discarded: Arizona's 2019 Elections Procedures Manual states: "A damaged or unreadable ballot must be duplicated," and outlines the procedure to do so. Such ballots are duplicated by a Ballot Duplication Board, which is composed of "at least two members who are registered voters not of the same political party." The purpose of the board is to ensure that ballots that can't be read by the ballot machines but are legible are counted. The manual gives the examples of "crumpled or otherwise damaged ballots, ballots with smudged ink, or ballots which are marked in the wrong color of ink or with a device that cannot be read by the tabulation machine."