Did Evangelical Leaders Pray Over the Golden Trump Statue at CPAC?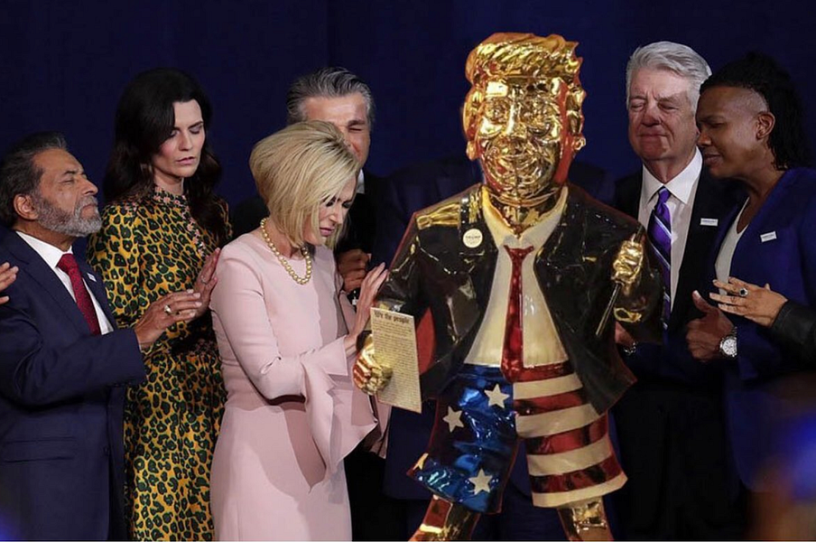 An image purportedly showing evangelical leaders at CPAC praying over a golden statue of Donald Trump went viral on social media over the weekend.
The statue is real: It was created by artist and Trump supporter Tommy Zegan, who named the piece Trump and His Magic Wand," a reference to Barack Obama asking in response to Trump's promise to bring back American manufacturing jobs "What magic wand do you have?" Zegan displayed the statue at the Conservative Political Action Conference hoping to sell it for $100,000, and while Trump and his Magic Wand was a popular backdrop for photos at the conference, the viral image above is the product of Photoshop.
The original photo—which can be seen in this article from the Associated Press—shows faith leaders praying with Trump at the Miami-based King Jesus International Ministry during a January 3, 2020 rally for Trump held at the megachurch. 
At least one social media user who shared the image thought the joke was obvious.* University of Washington professor Carl T. Bergstrom said in a tweet that he'd "thought the reference was clear, but it's causing confusion" so he deleted the tweet.