Did House Democrats "Choose Not To" Call High-Level Trump Administration Officials in Their Impeachment Inquiry?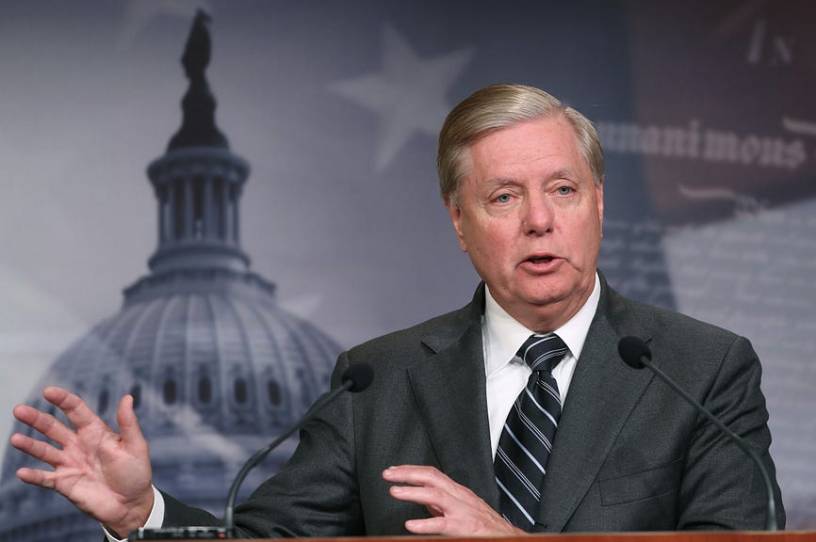 Speaking with Fox News' Chris Wallace on Sunday, Sen. Lindsey Graham argued against calling additional witnesses to testify in the upcoming Senate trial over President Trump's impeachment. "I'm going to vote against calling the four witnesses requested by Senator Schumer," Graham said. "They're all covered by executive privilege. They're part of the national security team of the president. They could have been called in the House. They chose not to. Apparently they don't need them to make their case."
Graham made a similar point about Mike Pompeo, Russell Vought, Mick Mulvaney, and John Bolton earlier in the interview, saying "all of these witnesses were available to the House."
But were they? It's complicated.
On October 4, Reps. Adam Schiff, Eliot Engel, and the late Elijah Cummings issued a subpoena to Mick Mulvaney compelling him to turn over documents related to the ongoing impeachment inquiry. Trump's acting chief of staff refused to comply. On November 5, Reps. Eliot Engel, Adam Schiff, and Carolyn Maloney formally requested he appear before their respective committees on November 8 to testify. Mulvaney did not show up, with his lawyers saying Mulvaney would "rely on the direction of the president … in not appearing for the relevant deposition."
Keep reading with a free account
Create a free Dispatch account to keep reading
Get Started
ALREADY HAVE AN ACCOUNT? SIGN IN