Did Joe Biden Garble the Pledge of Allegiance?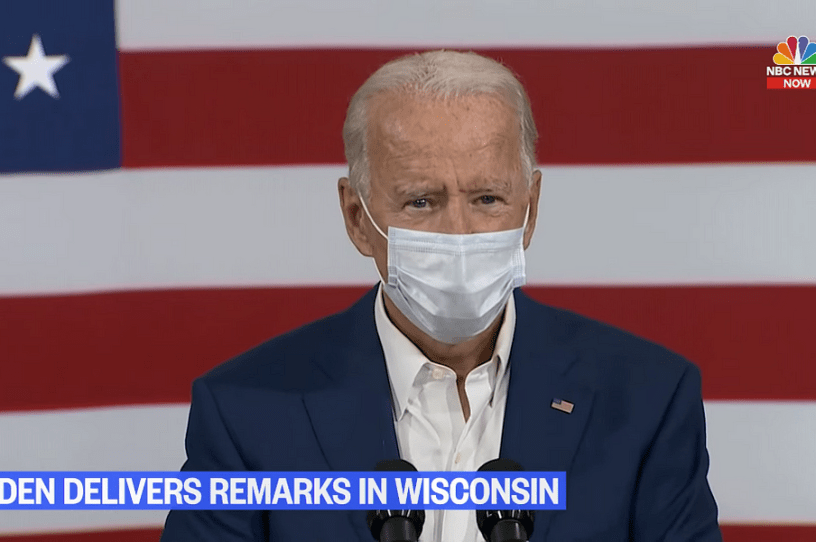 A viral video of Democratic presidential nominee Joe Biden apparently forgetting the words to the Pledge of Allegiance went viral on social media Tuesday. The video originated on Twitter, where it was shared by the GOP's rapid response director:
It later gained traction on other social media platforms, with prominent right-wing figures like the Trump campaign, DineshD'Souza, and Gateway Pundit sharing the video excerpt.