Duty and Belief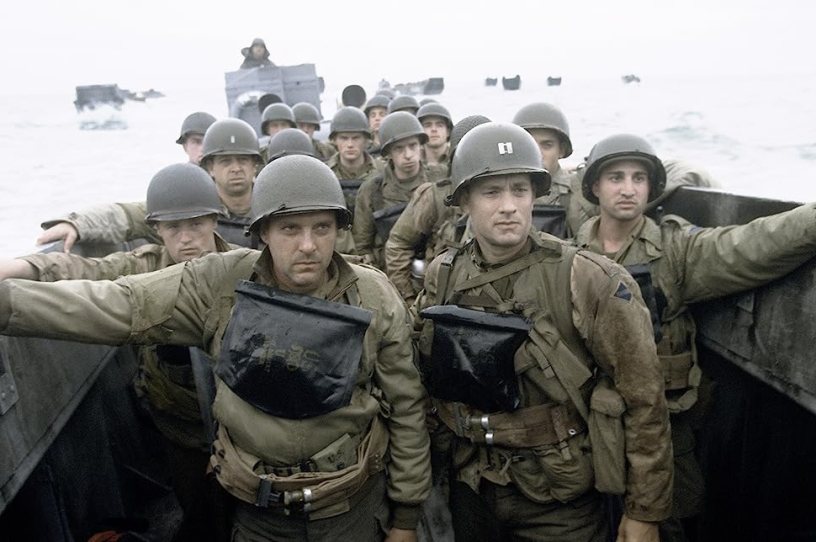 Tom Hanks in 'Saving Private Ryan'. (Photo via IMDb)
When it was released twenty-five years ago, Saving Private Ryan won five Oscars, grossed nearly $500 million, and thrilled audiences. A quarter of a century later, it remains one of the most and least believable war movies ever made.
Told from the point of view of a group of American soldiers under the command of Capt. John H. Miller (Tom Hanks), Steven Spielberg's film depicts the hell of war and the bravery of the men who stormed the beaches of Normandy on June 6, 1944. When it opened in 1998, many World War II veterans remarked that the movie was the most realistic portrayal of D-Day they'd ever seen. Most applauded, but some were disturbed (the Department of Veterans Affairs had to add staff to its counseling hotline). The Washington Post described the movie's 25-minute Omaha Beach battle scene as "surely one of the great tours de force of world cinema."
But what comes after Omaha Beach in the film is harder to believe. Army Chief of Staff Gen. George C. Marshall orders a fictionalized eight-man squad to rescue James Ryan (Matt Damon), a paratrooper from Iowa who's behind enemy lines and whose three brothers were recently killed in combat. To explain this mission, Gen. Marshall reads aloud from a letter President Abraham Lincoln wrote in 1864 to Mrs. Lydia Bixby, a Boston widow who reportedly lost all five of her own sons fighting for the Union during the Civil War. In sending Miller and his men on their perilous quest, Marshall vows not to let Mrs. Ryan become another Mrs. Bixby.
It's a moving premise, but it's unbelievable. That Gen. Marshall would have Lincoln's Bixby letter on hand strains credulity. It's highly unlikely that a nearby typist would have noticed, out of numerous condolence letters, three addressed to the same mother and informed the general. The Bixby letter itself is unbelievable. The historical Mrs. Bixby did have five sons, and two—perhaps three—died in the Civil War. But one deserted and another died six years after the war from tuberculosis. Historians have since posited that President Lincoln made the mistake of writing to Mrs. Bixby because of confused wartime recordkeeping.