Even as the Tories Struggle, U.K.'s Labour Party Has Its Own Big Problems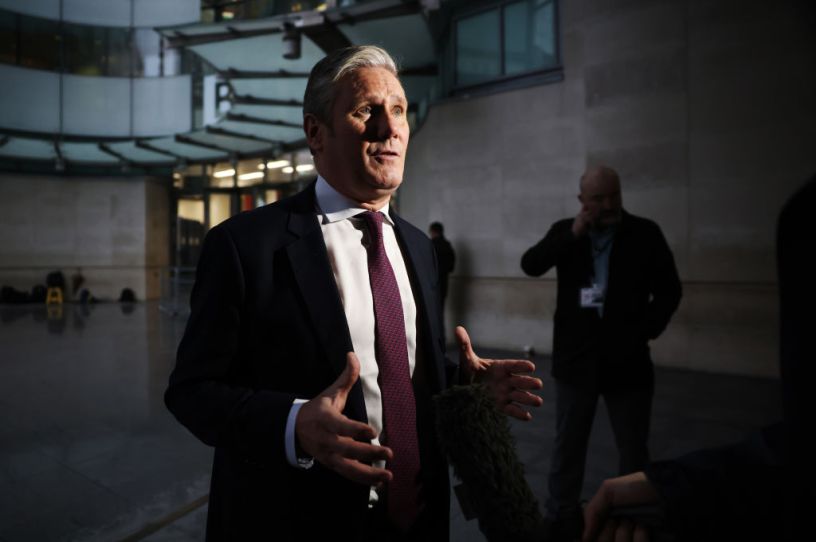 Keir Starmer, leader of the Labour Party. (Photo by Hollie Adams/Getty Images.)
The last few months have seen non-stop chaos inside the Conservative Party in the U.K. Boris Johnson stepped down in early July, after six months of scandals involving his and his staff's repeated and flagrant breaking of pandemic restrictions. He was replaced by Liz Truss, who, while neither the favorite of Tory members nor of Tory MPs, was still elevated to the position as prime minister due to a quirk in the party leader selection system.
Once in office, Truss tried to be a new Margaret Thatcher, pushing through much-needed supply-side reforms, but she lacked Thatcher's mandate and authority. MPs who had supported Rishi Sunak soon rebelled, and Truss, rather than threatening a general election if her party's MPs did not get back in line (as Thatcher might have done), tried to compromise and backed away from several key reforms. Her allies saw this U-turn as a betrayal, and it effectively sealed her fate.
With the Tory Party down in the polls by more than 25 percent, margins not seen since Labour's Tony Blair ruled, it is easy to assume that Rishi Sunak would be a caretaker prime minister until the next scheduled election in just over two years. No one disputes that Labour is favored to win the next election, but the crisis in the Tory Party has overshadowed the many problems that the Labour Party faces.
First, Labour leader Keir Starmer is no Tony Blair. And, for that matter, Rishi Sunak is no John Major, the prime minister whom Blair defeated in a landslide victory in 1997. Tony Blair started off as Labour leader in 1994 with a net approval rating of +20 percent and those ratings never dipped in the years leading up to the election. In fact, by the time the election rolled around three years later, his net approval rating was close to +40 percent.