Fact Check: Did Herschel Walker Drop Out of His Debate With Raphael Warnock?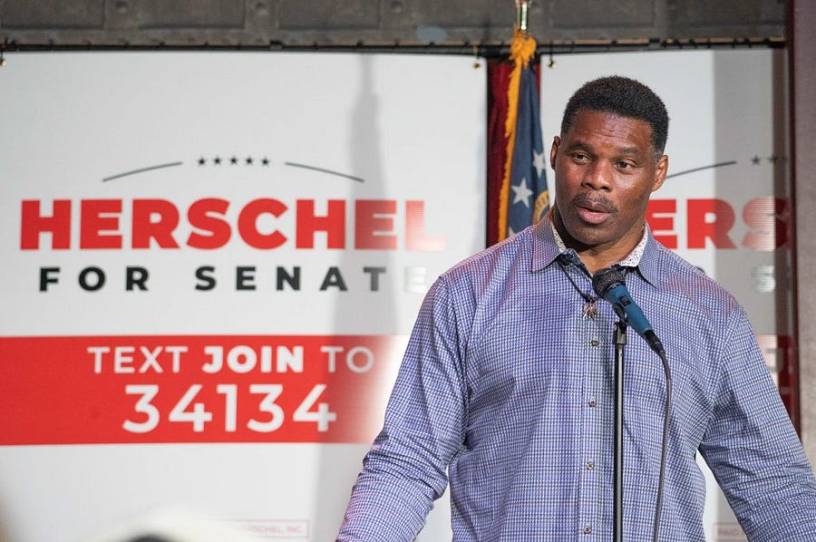 Following the accusations that Georgia Republican Senate candidate Herschel Walker paid for an abortion, a claim went viral that Walker had withdrawn from his sole debate with Democratic opponent Sen. Raphael Warnock.
Walker resisted calls to participate in three debates, finally agreeing to one televised debate hosted by WSAV-TV on October 14. The October 14 debate is still scheduled to occur as planned, with WSAV-TV publishing an article on how to watch the debate Wednesday evening.
The confusion stems from another planned debate, which Warnock and Libertarian candidate Chase Oliver agreed to participate in but which Walker never agreed to. The debate would have taken place on October 13, hosted by Mercer University's Center for Collaborative Journalism. Walker told local media in August that he did not plan to participate, and news of this debate's resulting cancellation came before the Walker abortion story broke, with local Georgia paper The Telegraph reporting it on October 1, 2022. 

If you have a claim you would like to see us fact check, please send us an email at factcheck@thedispatch.com. If you would like to suggest a correction to this piece or any other Dispatch article, please email corrections@thedispatch.com.