Fact Check: Explaining the False Allegations About Dominion Voting Systems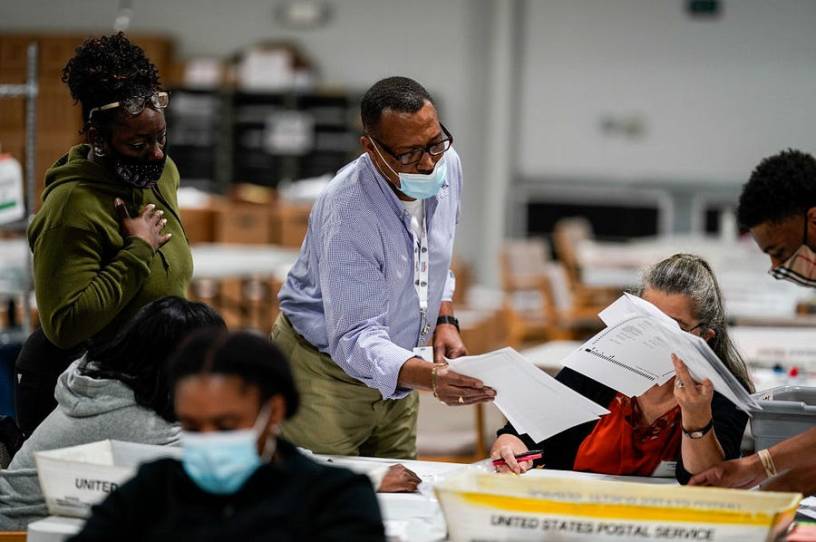 Sidney Powell, a member of President Trump's legal team currently contesting election results across the country, alleged that Democrats were stealing the election from Trump by manipulating Dominion Voting Systems, vote-counting software used in many states. The charge came during an interview with Fox News host Maria Bartiromo.
Powell alleged that the Democratic Party "had the algorithm, they had the paper ballots waiting to be inserted if and when needed. And notably President Trump's vote in the blue states went up enormously and that's when they had to stop the vote count and go in and replace votes for Biden and take away Trump votes." 
Powell did not offer up any evidence to support these claims.
Many of the claims about Dominion can be traced to its alleged role in vote-counting errors in Antrim County, Michigan, and several counties in Georgia. Antrim County revealed it had inadvertently misreported a number of votes in unofficial results, with state GOP Chairwoman Laura Cox claiming that the error was due to "tabulating software glitched and caused a miscalculation of the votes." However, Michigan's secretary of state announced that it was not a software issue, but "user human error" that led to the misreporting, and clarified that "the correct results always were and continue to be reflected on the tabulator totals tape and on the ballots themselves. Even if the error in the reported unofficial results had not been quickly noticed, it would have been identified during the county canvass."
Keep reading with a free account
Create a free Dispatch account to keep reading
Get Started
ALREADY HAVE AN ACCOUNT? SIGN IN