Fact Check: No Evidence Sen. John Fetterman Has a Body Double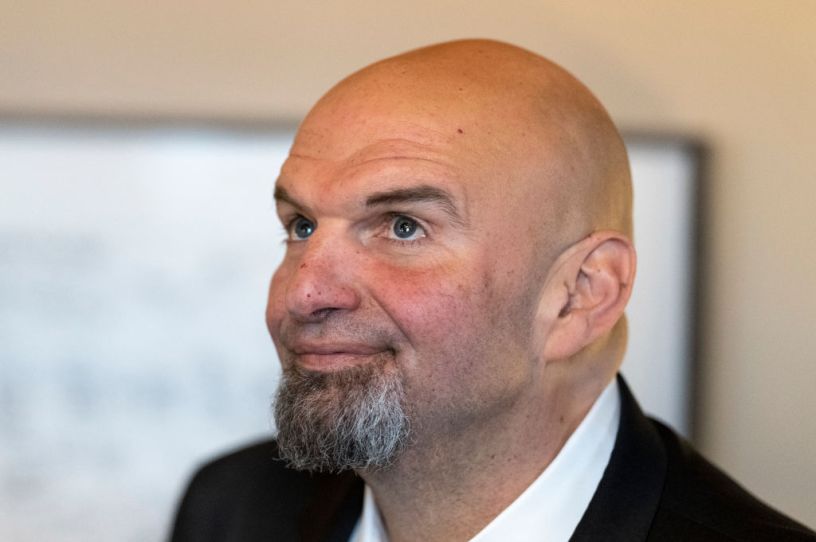 John Fetterman in Washington shortly after winning his U.S. Senate election, November, 2022. (Photo by Drew Angerer/Getty Images)
Two photos of Pennsylvania Sen. John Fetterman, each dated years apart from the other, have been taken out of context by social media users to suggest that Fetterman has been replaced by an actor or "body double." There is no evidence to support this claim. Differences in how Fetterman appears in the two photos can be attributed to the effect that different camera lenses and settings have on the image they capture.
The older photo of Fetterman, shown on the left in the post above, originally appeared in an article posted on the Philadelphia Inquirer's website in June 2019. The photo is credited to Haldan Kirsch of the Pittsburgh Post-Gazette.
The photo on the right was taken on May 22, 2022, upon Fetterman's release from hospital care following a stroke he had suffered. Fetterman's Senate campaign released the image to the media.
The differences between the two photos can be expected when different camera lenses, settings, or equipment are used to take different photographs of the same people. A short video clip posted by Gisele Fetterman on May 22, 2022, upon the senator's release from hospital shows both John and Gisele Fetterman wearing the same clothes in the same environment on the same day as in the photo released to the media by the Fetterman campaign. Nonetheless, Fetterman looks slightly different again in this clip than in the photograph.
The differences between the photographs in question are not evidence of an imposter assuming Fetterman's identity. The Dispatch Fact Check has contacted Fetterman's office for comment.

If you have a claim you would like to see us fact check, please send us an email at factcheck@thedispatch.com. If you would like to suggest a correction to this piece or any other Dispatch article, please email corrections@thedispatch.com.