Fact Checking Claims About COVID Vaccines for Kids in the U.K.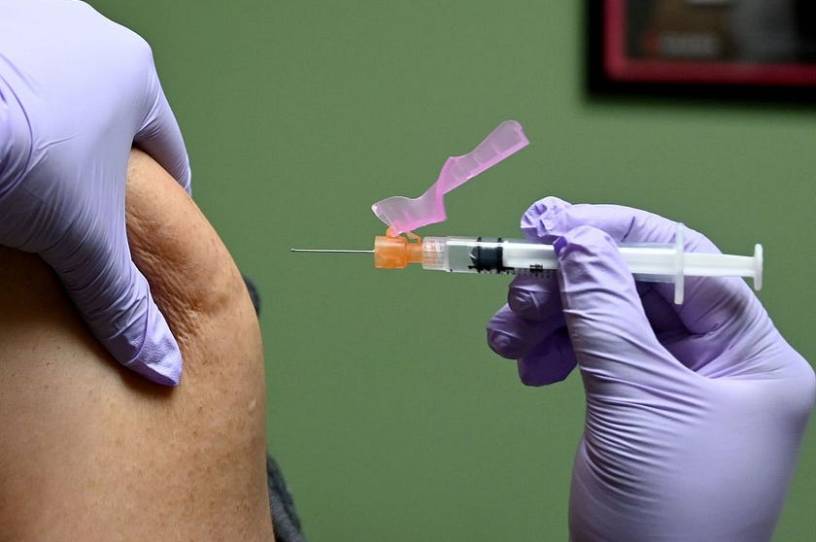 A viral tweet from Dr. Simone Gold, which has been shared more than 17,000 times and liked more than 45,000 times, claims that "children in the UK aged 5-11 will no longer be offered COVID jabs," due to "concerns" about "developmental side effects in children."
Gold, who was recently released early from prison after serving time for participating in the January 6 insurrection, is a known purveyor of vaccine misinformation. Gold is the founder of America's Frontline Doctors, which has promoted ivermectin and hydroxychloroquine as cures for COVID-19. 
There is no credible evidence to support the claim that the COVID vaccine is not being offered due to "concerns" about "developmental side effects in children." 
In February 2022, the Joint Committee on Vaccination and Immunisation (JCVI) advised "a non-urgent offer" of the Pfizer-BioNTech COVID-19 for children ages 5 to 11 "who are not in a clinical risk group." The recommendation to vaccinate healthy 5-11 year olds, however, was temporary. 
COVID-19 vaccines are currently being offered to children ages 5-11 who are in clinical risk groups. 
In an email to The Dispatch Fact Check, Gavin Dabrera, the deputy director of COVID-19 vaccines and epidemiology at UKHSA (U.K. Health and Security Agency), Gavin Dabrera, said: "In February 2022, the JCVI advised a one-off, non-urgent offer for children aged 5-11 years who were not in clinical risk groups. From the outset, this offer was only applicable to children who turned five years old by 31 August 2022. The NHS [National Health Services] in England vaccinates in line with this guidance and eligible children who turned five by 31 August can still come forward for the jab."
In a press release from February 16, 2022, the U.K. Health Security Agency explained the reason for the decision behind this temporary change in guidance. "Latest evidence suggests that offering the vaccine ahead of another potential wave will protect this very small number of children from serious illness and hospitalisation – and will also provide some short-term protection against mild infection across the age group."
According to the NHS: "The independent Medicines and Healthcare products Regulatory Agency (MHRA) has confirmed the Pfizer/BioNTech vaccine is very effective for children aged 5 to 15." 
Adam Finn, professor of pediatrics at the University of Bristol and a member of the JCVI, explained to The Guardian that the policy is about prioritizing shots for the most vulnerable. 
Per the The Guardian: "The main policy focus right now though … is to try to immunise those who are at highest risk of severe acute Covid as per the recent announcement on the autumn booster programme," said Finn. 
If you have a claim you would like to see us fact check, please send us an email at factcheck@thedispatch.com. If you would like to suggest a correction to this piece or any other Dispatch article, please email corrections@thedispatch.com.