Fact Checking Claims That New Yorkers Must Show ID to Buy Whipped Cream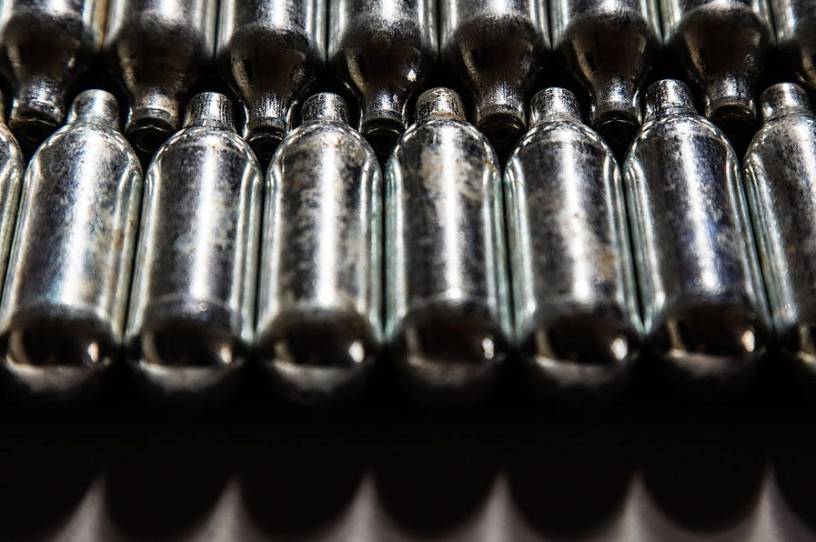 A number of viral social media posts claim that you don't need an ID to vote in New York, but you do need one to buy a can of whipped cream.
Starting November 25, 2021, the state of New York required age verification to purchase nitrous oxide cartridges, and whipped cream canisters use such cartridges as a propellant. The law prevents anyone under the age of 21 from purchasing nitrous oxide cartridges and was sponsored by state Sen. Joseph P. Addabbo, who said that nitrous oxide cartridges, or "whippits," represented a growing issue in his community because young people were using them to get high and littering discarded cartridges. "Used whippits piling up in our communities are not only an eye sore, but also indicative of a significant nitrous oxide abuse problem," said Addabbo in a statement last October. "This law will help to protect our youth from the dangers of this lethal chemical, while helping to clean up our neighborhoods."
Addabbo said in a statement on August 29, 2022, that the bill was intended to target the cartridges found within the whipped cream canisters, not the whipped cream canisters themselves. Some businesses, however, have been erring on the side of caution and requiring identification for whipped cream cans—the law, after all, doesn't distinguish between the sale of cartridges themselves and products that contain cartridges. Writing for Reason Magazine, UCLA law professor Eugene Volokh noted that "one could certainly imagine a creative prosecutor arguing that selling a whipped cream canister containing a whipped cream charger constitutes selling the whipped cream charger."
A spokesman for Addabbo, Anthony Guidice, told The Dispatch Fact Check: "The law was misinterpreted where people thought that cans of whipped cream would be banned from anyone under the age of 21. The target of the law are the nitrous oxide chargers that are used in more industrial types of whipped cream makers."
Guidice shared a press release from Addabbo's office, which noted: "Addabbo was in touch with the Attorney General's office, who confirmed that the language of the bill indicates that it is the N2O chargers that are subject to proof of ID, and that residents under the age of 21 will still be able to purchase cans of whipped cream at local stores and business owners will not be subject to any fines for selling whipped cream."
The statement quotes Addabbo saying, "After speaking with the Attorney General's office I was able to ensure that fines wouldn't be doled out to any store owners for selling whipped cream to anyone."
To the other claim found in these posts: It is correct that New York does not require identification to vote. Federal law requires first-time voters to show ID when they register. If they fail to do so, then they must show ID in order to vote.
While it is true that businesses in New York were requiring identification to purchase cans of whipped cream, this was based on a misunderstanding of the law. New York does not require identification to vote, but it doesn't require ID to purchase whipped cream either.
If you have a claim you would like to see us fact check, please send us an email at factcheck@thedispatch.com. If you would like to suggest a correction to this piece or any other Dispatch article, please email corrections@thedispatch.com.