For Trump Superfans, Huge Rallies Can't Resume Soon Enough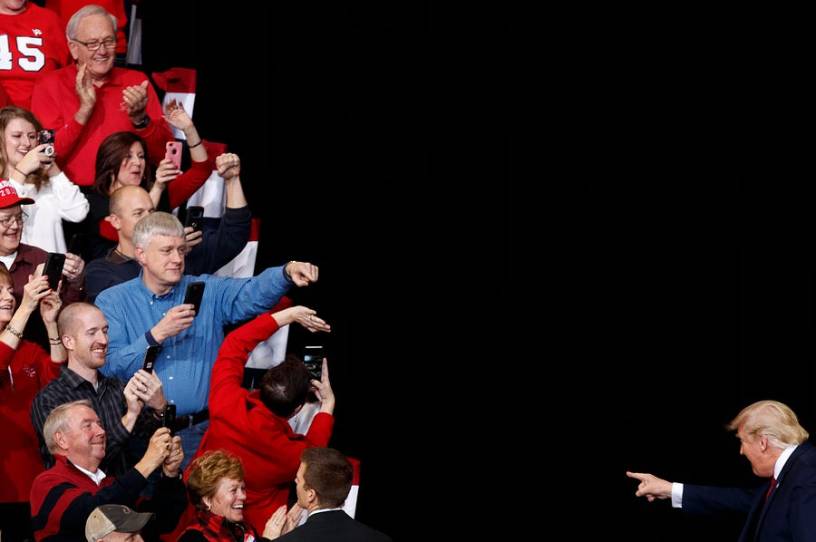 Three months ago today, the Trump campaign begrudgingly announced that it would suspend the president's signature mega-rallies "out of an abundance of caution" as coronavirus crisis bore down on the nation. It didn't take long, though, before Trump was champing at the bit to get back in front of his adoring crowds. And on Tuesday, after two weeks of nationwide protests in the wake of George Floyd's death, Trump decided the moment had come. By Wednesday, a date was set: June 19, in Tulsa, Oklahoma.
"Americans are ready to get back to action and so is President Trump," campaign manager Brad Parscale said in a statement. "The great American comeback is real and the rallies will be tremendous." Deputy campaign communications director Erin Perrine tweeted out a slick video of footage from former Trump rallies. "This month, we're back," it exulted.
That footage—cheering, shouting people packed into every seat of monster arenas—is the kind of thing to make some epidemiologists wake up in a cold sweat. But the president's biggest fans have been longing for this to happen for almost as long as rallies have been suspended.
A few weeks ago, I spent an afternoon hanging out with a group of those superfans from around the country—over a Zoom video call, naturally. Over the last several years, these folks, who call themselves the Front Row Joes, have developed a reputation as the most diehard of the president's rallygoing supporters.