Hamas' War Is a Convenient Distraction for Iran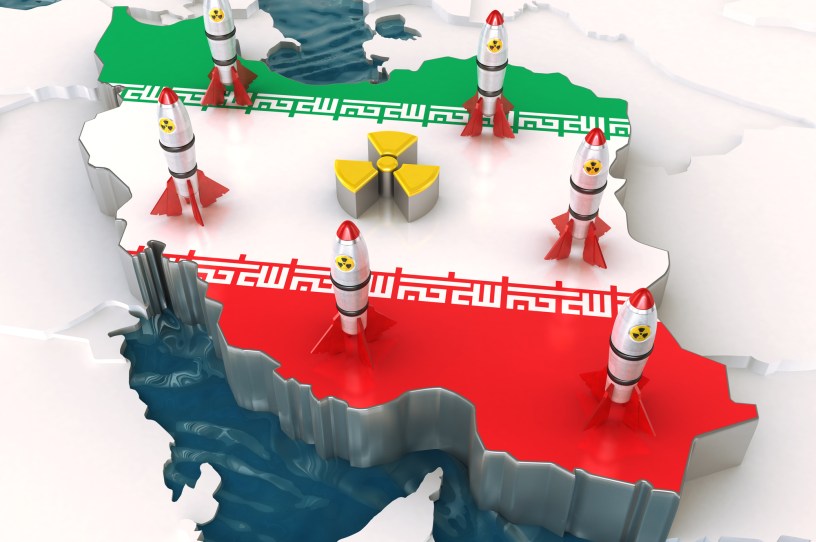 (via Getty Images)
As Israel prepares for a ground war with Hamas, Iran has warned of "far-reaching consequences" if, in its words, "the Israeli apartheid's war crimes & genocide are not halted immediately." Iran has endorsed, funded, and generally facilitated global terrorism for decades, and it backs both Hamas and Lebanon-based Hezbollah. In the recent and ongoing assault on Israel, Iran is neither a peripheral player nor an innocent bystander.
Despite Iran's assertions that Hamas acted independently, its own actions—in addition to claims by both Hamas and Hezbollah leadership that Iran's Islamic Revolutionary Guard Corps (IRGC) assisted in the planning and final authorization of the operation—indicate the opposite. On Friday, October 13, Iran's foreign minister, Hossein Amir-Abdollahian, met with Hezbollah leader Hassan Nasrallah and others to discuss the Hamas attacks on Israel, which Iran has lauded as a "victory." Amir-Abdollahian has said that Iran's allies would respond to Israel's self-defense measures and retaliatory destruction of large parts of Gaza. Hezbollah has also refused to heed international calls to desist from attacking Israel, stating that it is "fully ready" to fight and that it is duty-bound to do so.
A few short weeks ago, talk of Iran focused solely on what could be done to curb its nuclear ambitions. The eighth anniversary of the adoption of the Iran nuclear deal, known as the Joint Comprehensive Plan of Action (JCPOA), is tomorrow, October 18, at which time several key provisions will expire—or "sunset." Both the indefinite embargo on the transfer of conventional arms to and from Iran and the ban on international support for Iran's missile program will be lifted, as will a prohibition on all testing and development of nuclear-capable missiles.
In light of Iran's persistent violation of the JCPOA by enriching weapons-grade uranium, developing and testing ballistic missiles, and exporting drones to Russia to be used against Ukraine, the United Kingdom, France, and Germany—collectively the E3 signatories to the deal—have been scrambling to find a way to keep those sanctions in place while keeping the deal intact.
You're out of free articles
Create an account to unlock 1 more articles