Have 40,000 Absentee Ballots Been Rejected in One Georgia County?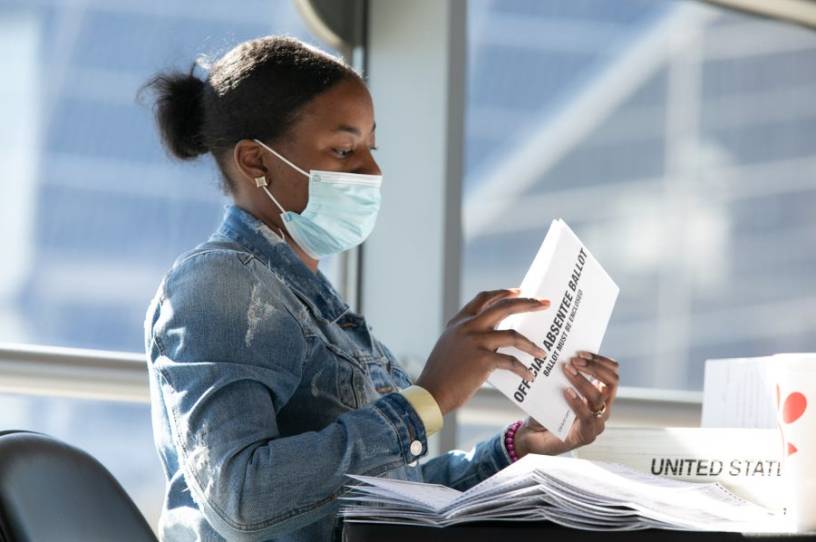 Viral social media posts claim that 40,000 absentee ballots have been rejected in DeKalb County, Georgia, because of minor errors but can be salvaged, or "cured," by correctly matching them with the voters and having them correct the ballots. The posts claim that the curing needs to happen before Friday or the ballots will not be counted. Georgia remains one of the few states that has not yet been called in the presidential election.
According to the DeKalb County Board of Registration and Elections, 40,000 isn't even close to the correct number of absentee ballots that can be cured. The board's official Twitter account stated that "Currently, there are approximately 200 ballots that need to be cured and each voter is being contacted via phone or overnight mail." A DeKalb County Voter Registration & Elections employee confirmed to The Dispatch Fact Check that Friday is the deadline for curing ballots.
It's unclear where the 40,000 figure came from, but it is not accurate and nowhere near that many residents of DeKalb County are at risk of having their vote not count.
If you have a claim you would like to see us fact check, please send us an email at factcheck@thedispatch.com. If you would like to suggest a correction to this piece or any other Dispatch article, please email corrections@thedispatch.com.