How Fox News Created a 'Safe Space' for Its Audience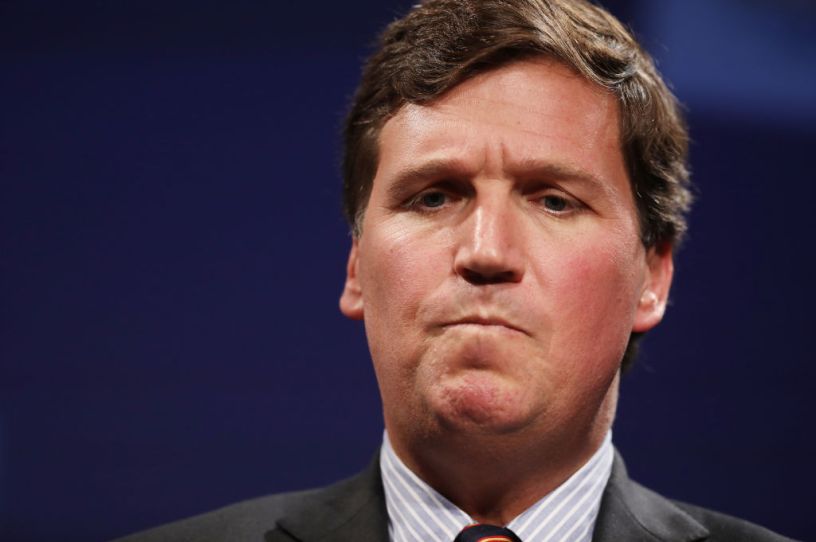 Fox News host Tucker Carlson. (Photo by Chip Somodevilla/Getty Images)
If you search for "safe space" on Fox News' website you'll get over 46,000 results. Not all of them are about those woke snowflakes who need trigger warnings and cry rooms. But a whole lot of them are.
For instance, in 2017, shortly after Donald Trump's inauguration, Tucker Carlson grilled a college professor about a student who came into her classroom crying about the election. "As the adult shouldn't you say, 'You know, it was an election, and it was democratic, and nobody got cancer, nobody died, and maybe you should toughen up a little?'"
Would that Carlson and the rest of Fox's leadership had a similar attitude toward their own audience, the average age of which is 56.
"A little more than a week after television networks called the 2020 presidential election for Joseph R. Biden Jr.," the New York Times' Peter Baker reported, "top executives and anchors at Fox News held an after-action meeting to figure out how they had messed up."