'Independent Journalism Is a Good Fit for Any Moment, but Particularly This Moment'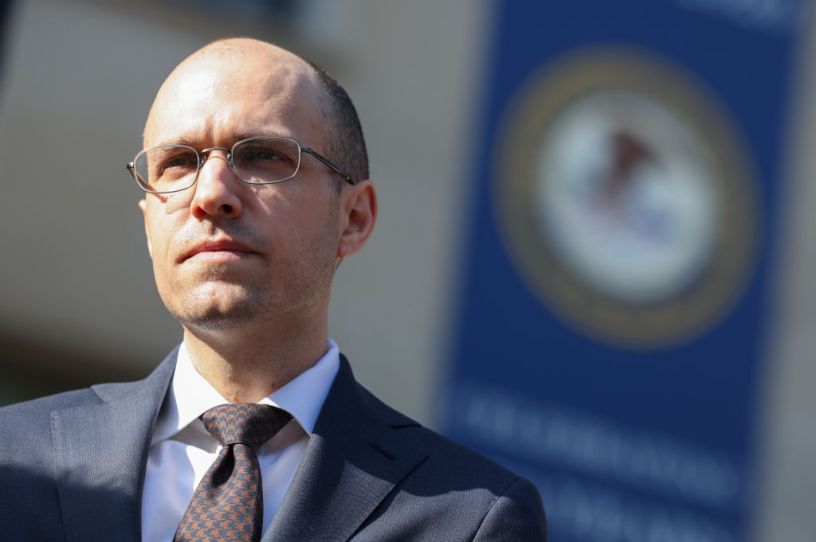 New York Times publisher A.G. Sulzberger leaves the U.S. Justice Department after he and fellow media executives met with Attorney General Merrick Garland on June 14, 2021 in Washington, D.C. (Photo by Kevin Dietsch/Getty Images)
To listen to the full episode, click here.
Steve Hayes and Sarah Isgur sat down last week with New York Times publisher A.G. Sulzberger at the paper's headquarters. Sulzberger recently wrote an essay in the Columbia Journalism Review detailing his approach to independent journalism, the alleged institutional hostility towards conservatives, and the path to rebuilding trust in news. The three discussed the difference between independent journalism and objective journalism, the public's lack of trust in the mainstream media, and how to rebuild that trust in our polarized times. A transcript of their conversation follows.
---
Sarah Isgur: Let's dive right in. Thank you so much for being with us. Today we are at the New York Times headquarters in New York City. An incredible building, beautiful. You'll have been here 15 years or so?
A.G. Sulzberger: I think that's about right. We already moved before I joined the Times.
You're out of free articles
Create an account to unlock 1 more articles