Joe O'Dea: The Republican Senate Candidate Who Survived Democratic Meddling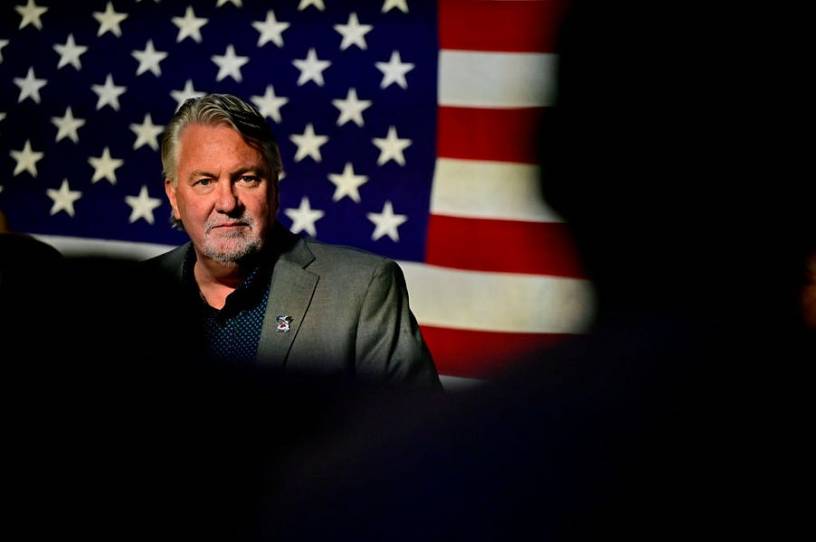 Last month's Republican Senate primary in Colorado didn't go as Democrats had hoped.
In the lead-up to the June 28 primary, Democratic Colorado, a left-leaning super PAC, released an ad calling far-right Republican Senate candidate and state Sen. Ron Hanks "one of the most conservative members in the statehouse" while boosting his conservative credentials on abortion, the border wall, and the 2020 election.
The hope was that Republican voters would take the bait and elect Hanks—a 2020 election-denying candidate with just $20,470 on hand as of early June—over moderate Republican candidate Joe O'Dea, giving Democratic Sen. Michael Bennet a much higher chance of sailing to reelection in November with his multimillion dollar war chest on hand.
But that didn't pan out. Despite Democrats' best efforts to tilt the election in favor of Hanks, O'Dea still won last month's primary by 9 points. "People want somebody they can trust. They're tired of all these games that the Democrats are playing," O'Dea said in an interview earlier this month.