John Cornyn Takes Center Stage During Gun Control Talks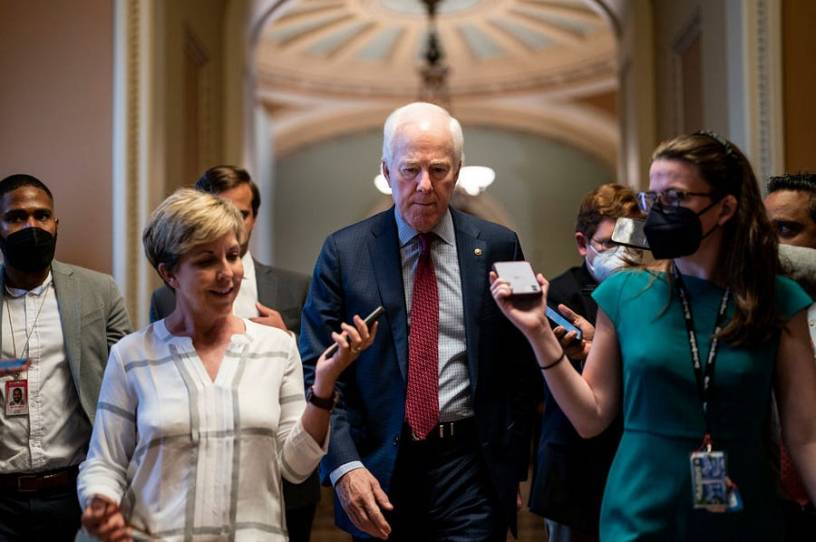 It's a frequent occurrence in Washington, with few exceptions: When tragedy strikes, so does partisan finger-pointing. The name of the game this week is gun control.
"I support the bipartisan efforts that include a small group of Democrats and Republican senators trying to find a way," President Joe Biden said in a sobering address to the American people last week in the wake of mass shootings in Buffalo and Uvalde. "But my God, the fact that the majority of the Senate Republicans don't want any of these proposals even to be debated or come up for a vote, I find unconscionable."
"We can't fail the American people again," he added in a fiery speech that also called for a ban on assault weapons and high capacity magazines, among other progressive gun control measures.
Tensions are still high amid a flurry of activity in Washington this week after the pair of mass shootings rocked the nation. But despite partisan rhetoric, Republican Sen. John Cornyn of Texas thinks pragmatism is the only pathway forward for gun control legislation, and that Democrats must be willing to compromise if they hope to win over support from Republicans in the 50-50 Senate.