Kevin McCarthy's GOP is Tired of Hearing the Truth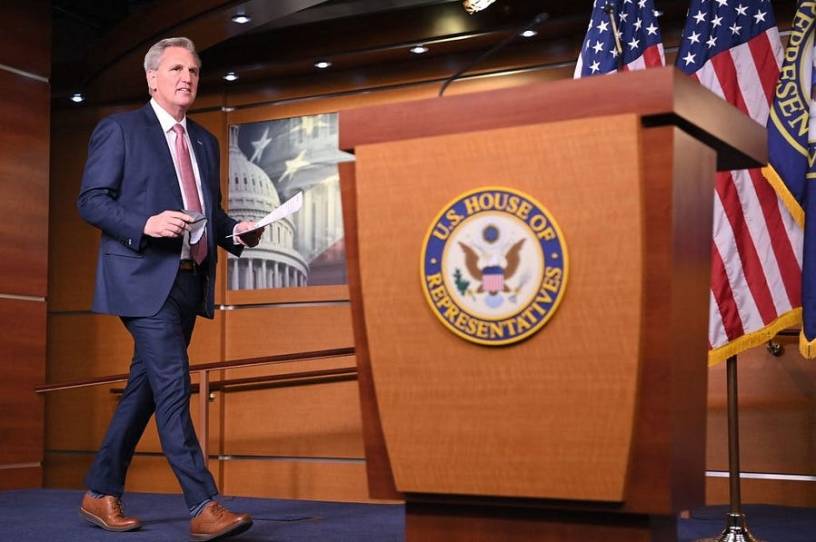 In a private appearance in front of a small crowd at Mar-a-Lago in late April, former President Donald Trump pointed supporters to the phony recount taking place in Maricopa County, Arizona, and insisted once again that he won the 2020 presidential election.
"Let's see what they find. I wouldn't be surprised if they find thousands and thousands and thousands of votes, so we're going to watch that very closely. After that, we'll watch Pennsylvania and we'll watch Georgia, and you're gonna watch Michigan and Wisconsin, and you're watching New Hampshire—they found a lot of votes up in New Hampshire just now, you saw that, because this was a rigged election," he said. "Everybody knows it."
The election wasn't rigged, of course, and while Trump's monomaniacal insistence that it was has convinced a majority of Republican voters, most congressional Republicans understand that Joe Biden is the rightfully elected president.
One person who knows this well is Kevin McCarthy. He's said so, repeatedly.