Lead Us Not Into Temptation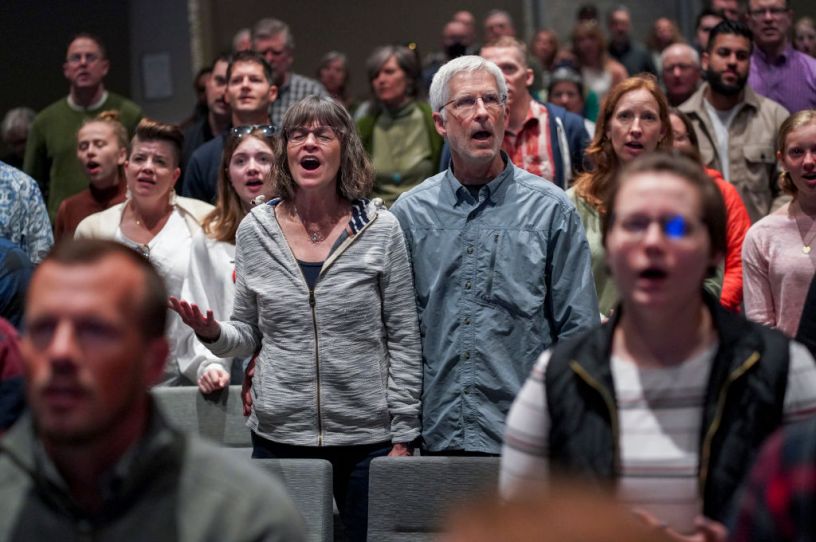 Congregants sing during a Sunday service at Blackrock Church on April 10, 2022, in Middleton, Wisconsin. (Photo by Bonnie Jo Mount/Washington Post/Getty Images)
A chapel service began February 8 at a small Christian college in Kentucky, and it kept going night and day for nearly two weeks.
It's been referred to as the Asbury Revival, and has been taken as a sign of a deep spiritual hunger among members of Generation Z who find themselves coming of age at a time of historic change and instability.
My reaction, like that of many, was mixed. I found the students' raw emotion and obvious hunger for transcendence moving. And I have seen intense experiences serve as touchstones in people's lives.
At the same time, I have reservations about defining revival only as a profound religious service. Why not define revival as an uptick of love in action? I also think emotionalism can lead believers away from faithful living, rather than toward it. It's hard to move into sacrificial service or to grapple with the complexity of real-world problems while trying to maintain a spiritual high.
You're out of free articles
Create an account to unlock 1 more articles