Manfredball and the MLB's Crisis of Confidence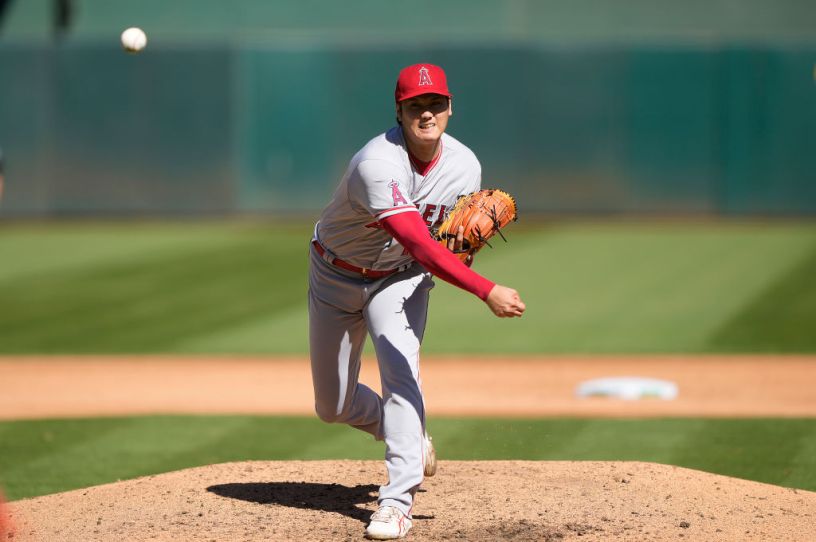 Shohei Ohtani of the Los Angeles Angels pitches against the Oakland Athletics on October 5, 2022, in Oakland, California. (Photo by Thearon W. Henderson/Getty Images)
America's pastime is suffering a crisis of confidence. With viewership and ballpark attendance trending down since the juicing days of the early aughts and with concerns over the popularity of the NFL and the NBA, the league has decided to enact a number of sweeping changes in an attempt to give the fans, in the words of MLB commissioner Rob Manfred, "the kind of game that they want to see."
The idea is to give fans shorter games with more offense. But the rule changes demonstrate MLB's imperfect understanding of its own game.
Sure, baseball needed a tuneup. Game times have risen from 2.5 hours to longer than 3 hours in 2021. Minor rule changes —like the three-batter minimum for relief pitchers—attempted to address the problem, but games kept getting longer.
Now pitchers have a 15-second pitch clock starting when they receive the ball, 20 seconds with a runner on base. Hitters have to be "alert to the pitcher" with 8 seconds left on the pitch clock.