Nigerian Instability Grows as Abductions and Murders Continue Unchecked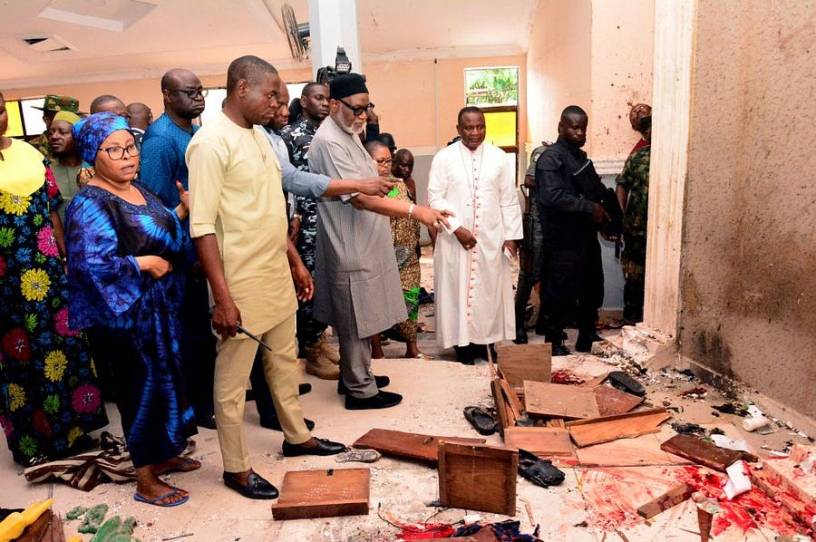 Standing before a gathering of mourning parishioners, Bishop Emmanuel Badejo of the diocese of Oyo, Nigeria, delivered a homily he'd hoped he'd never have to give.
"In these coffins, a part of Nigeria lies dead," he said at the funeral Mass of 40 Catholic worshippers killed when unknown attackers opened fire and detonated explosives at a Pentecost celebration 12 days prior, on June 5. "Because lying down here with these deceased ones are the joys and hopes and aspirations of their families and loved ones, of the Church of God, of the various communities from where they come, and indeed of Nigeria."
"So I ask: For how much longer shall this continue?" he implored.
Just a day after Badejo's homily, on June 18, eight more Christian worshippers were killed and 38 others were abducted in attacks on Catholic and Baptist churches—this time in Nigeria's northern state of Kaduna. The suspected perpetrators: Fulani herdsmen, a pastoral and predominantly Muslim ethnic group from northern Nigeria and nearby countries. As the nomads have moved southward in recent years, they've abducted, raped, and murdered members of the Christian farming communities along their route.