North Korea Looks to Capitalize on Washington's Attention Deficit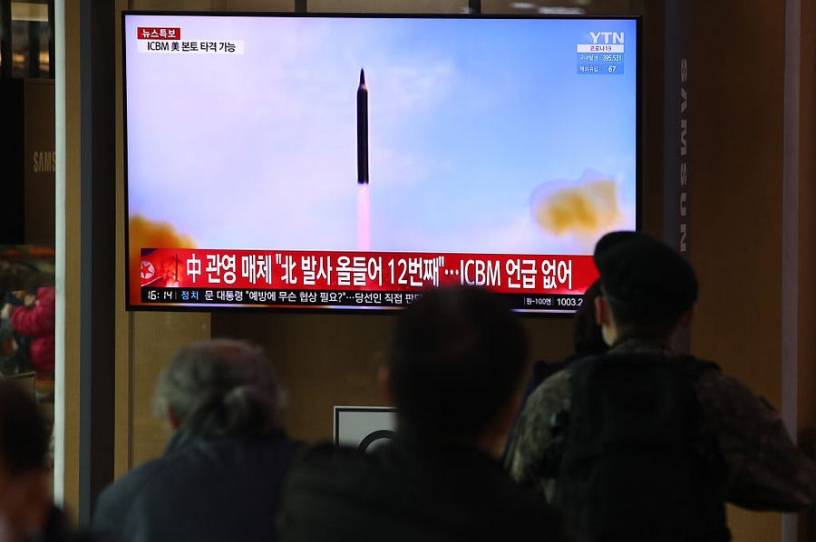 A serious problem does not go away if you ignore it. It instead grows uncontrollably. Case in point: President Joe Biden has largely ignored North Korea's advancing nuclear, missile, and military programs. And last week, as Biden prepared for important meetings with NATO over Russia's invasion of Ukraine, North Korean dictator Kim Jong-un successfully launched an intercontinental ballistic missile  for the first-time in half a decade. Japanese Prime Minister ​​Fumio Kishida called the launch an act of "unforgivable recklessness."
Kim's message was clear: Ignoring Pyongyang has costs. An ICBM test by North Korea should serve as an inflection point in U.S. policy. It's now on the Biden administration to prove that such actions come with consequences and assiduously rebuild the coalition for pressure to blunt Kim's weapons programs and extortion efforts.
North Korea's latest ICBM launch follows a failed March 16 ICBM test. It is the clearest sign of the collapse of Kim's self-imposed moratorium on long-range ballistic missile testing. Earlier this year, on February 26 and March 4, Kim conducted at least two launches using what U.S. officials called ICBM-related technology as part of a new missile system. An unnamed senior administration official called those launches a "serious escalation." Kim is likely to have combined elements from these launches in his latest ICBM test.
Foreign military sources claim the missile, fired in a lofted trajectory, reached a peak altitude of 6,200 kilometers while flying for 71 minutes. Missiles fired on a lofted trajectory travel shorter horizontal distances. But the latest missile launch implies that Kim could fire the weapon at the continental U.S. on a normal ballistic trajectory. In late January, Kim also fired an intermediate-range ballistic missile known as Hwasong-12 otherwise capable of reaching Guam. North Korea has launched over a dozen missiles this year.