Nuclear Breakout or Just Holes in the Ground?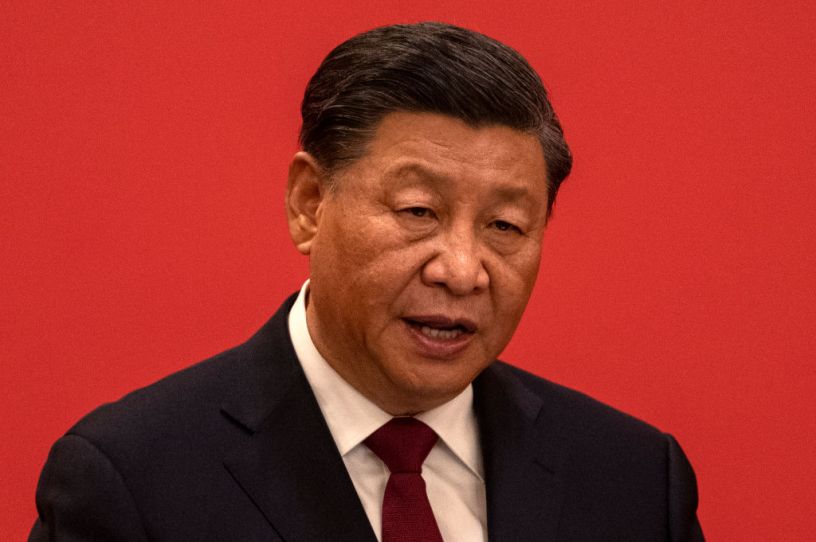 Chinese President Xi Jinping speaks at a press event on October 23, 2022 in Beijing. (Photo by Kevin Frayer/Getty Images)
U.S. Strategic Command (STRATCOM), the military organization charged with overseeing the U.S. nuclear arsenal, informed Congress earlier this month that it believes China now has more intercontinental ballistic missile (ICBM) launchers than the U.S. This news would have gained more attention if not for the sightings of China's spy balloon—which, ironically, flew over an American ICBM base and STRATCOM headquarters in Nebraska.
While China's intrusion into U.S. airspace is a concerning tactical threat, its growing nuclear arsenal is a more important strategic threat. That expansion—and how the U.S. should respond—has prompted a growing debate. Some analysts downplayed the news, saying the ICBM launcher finding was expected; and that the threat was being overhyped since the launchers may not be filled with missiles. Some members of Congress, however, said the finding should serve as "a wake-up call" about China's ambitions and the importance of adjusting to the growing threat.
Both sides acknowledge that China has made a sharp break from its previous relatively restrained nuclear activity, but where they diverge is over the question of whether the recent nuclear breakout should fundamentally alter U.S. defense strategy generally, and its nuclear policy and forces specifically. The question is not just about the long-term threat to the U.S. and its allies, but the more immediate threat of whether China's expanded nuclear forces signal a growing chance of war, specifically in the Taiwan Strait.
Three aspects of China's nuclear breakout warrant attention.