On a Lifeboat with a Man Who is God (Maybe)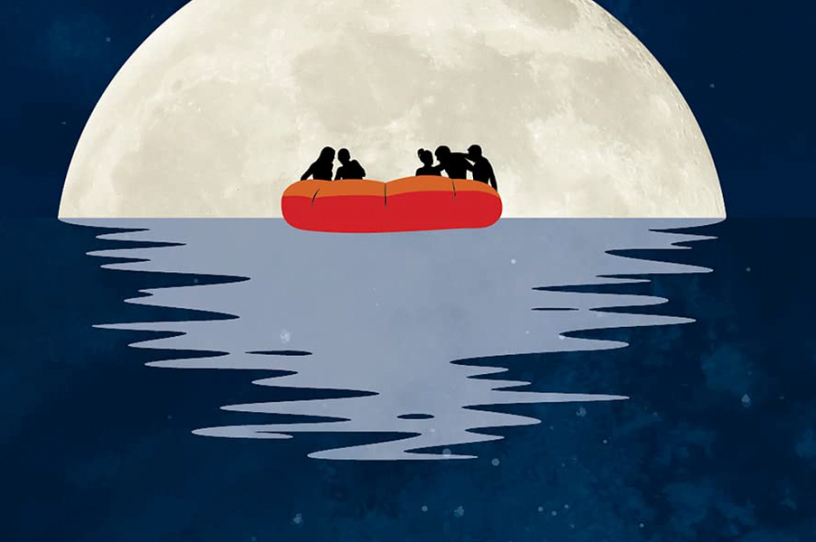 Imagine for a moment you've just survived a tragic shipwreck and you're stuck on a lifeboat with several other people you barely know. After a few days of floating aimlessly, another person is hoisted from the sea onto the raft. Someone says, "Thank the Lord we found you." And the person responds, "I am the Lord." 
No spoiler alert is needed here, as that's the first scene in Mitch Albom's great new book, The Stranger in the Lifeboat. 
What would be your reaction? "Wow, we're going to be ok!"? Or perhaps, "Great, another crazed survivor and one more mouth to feed"?
The main characters in this story grapple with the existence of God and what that means for their life. Albom tells this story from two points of view: that of a survivor from the lifeboat and also an investigator on a remote island that a raft from the shipwreck washes up on.