Our Travel Bans No Longer Make Sense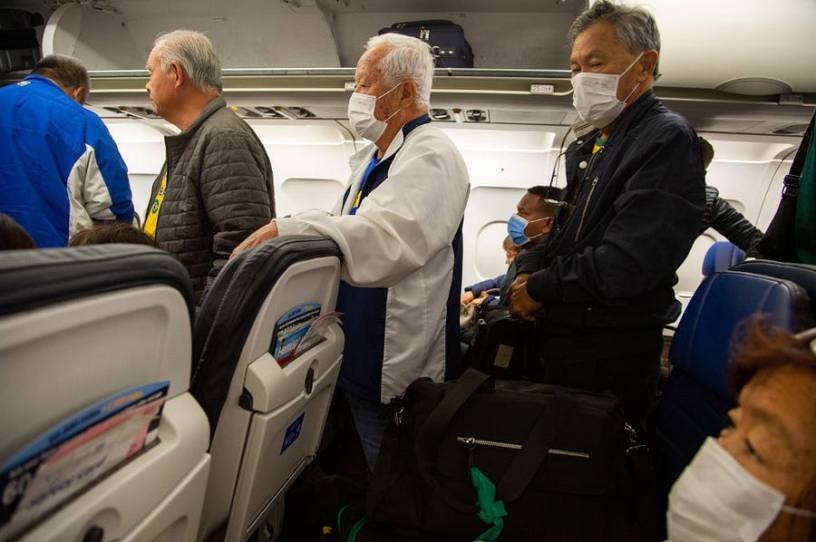 There are a lot of problems with Joe Biden's "kind of, sort of" vaccine mandate.
There's the backhandedness of an administration that said repeatedly it would not compel vaccination to be forcing 100 million Americans into a choice between that and expensive rapid tests (thanks FDA). There's the risk that Biden's mandate will be interpreted as saying "the vaccinated aren't safe so long as anyone is unvaccinated," leading to socially and economically damaging overcautiousness. 
There's also the chance that the policy backfires, hardening mistrust among those who may otherwise have been coaxed into vaccination using a carrot, not a stick. And, of course, there's the cruelty of a measure threatening a disproportionately low-income, poorly educated and non-white group (so much for "equity") with economic hardship to force them into a medical decision, regardless of how easy most of us found that choice.
For these reasons, we consider Biden's vaccine's mandate a mistake. But errors can nonetheless bring silver linings. The logic of one bad policy can render another utterly indefensible. And that may be what Biden's heavy-handed treatment of unvaccinated Americans does to the administration's unscientific and callous travel policy. (The Trump administration first instituted the travel ban in 2020 and planned to scrap it on January 26, 2021, but Biden undid that immediately upon taking office.)