Pennsylvania's GOP Senate Primary Shows Trump's Lingering Influence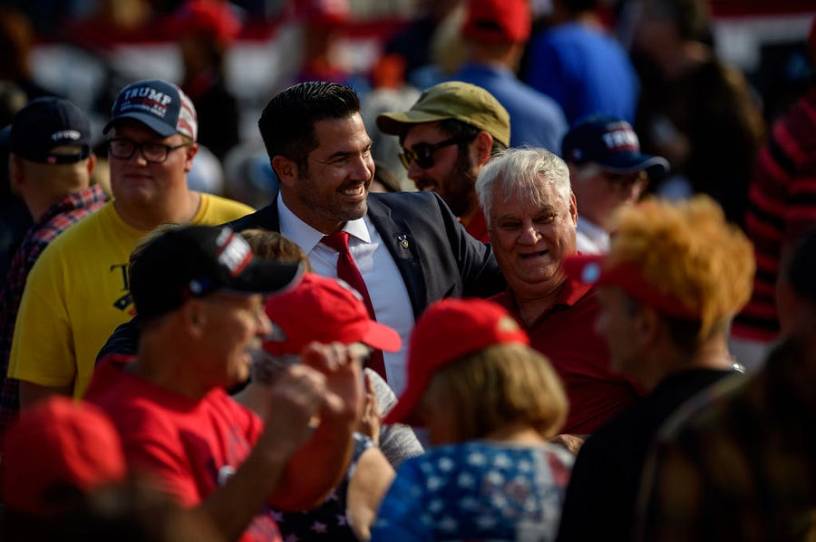 There are still six months to go before the primary election to determine who will run for retiring Sen. Patrick Toomey's seat, but the race so far shows that Donald Trump is still a dominating force in Republican politics and that his influence shapes candidates' campaign strategies. The four leading candidates in terms of fundraising and publicity have all touted their ties to the former president or are running campaigns that hit on Trumpian themes.
The early frontrunners are real estate developer Jeff Bartos and Army veteran Sean Parnell, who announced in March and May, respectively. Bartos, who unsuccessfully ran to be lieutenant governor of Pennsylvania in 2020, has toed the Trump line on some issues while sticking to pocketbook issues and making President Joe Biden the main foil of his campaign. The Philadelphia Inquirer followed Bartos on a bus trip around the state earlier this year and pointed to examples of the candidate drumming up support by leaning into culture war issues and using his business acumen to make the economy the central focus. 
Two other prominent candidates are Carla Sands, Trump's ambassador to Denmark, and Kathy Barnette, a veteran and conservative commentator who appears frequently on Fox News, who hopes to become the first black Republican woman elected to the U.S. Senate.
But Parnell was seen as the favorite from the Trump camp from the beginning. A frequent Fox News guest and speaker at the 2020 Republican National Convention, Parnell narrowly lost a bid to become the congressman in Pennsylvania's 17th Congressional District.