President Trump Tweets a Video Decrying 'Fake News.' The Video Itself Was Manipulated.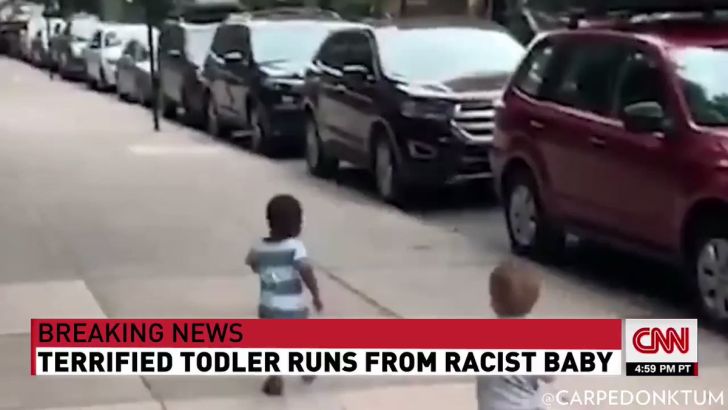 President Trump tweeted a video on Thursday night bearing the CNN logo purporting to show CNN's misleading coverage of a viral video of two toddlers of different races happily playing together:
The chyron in Trump's video does not match CNN's style, and the lower right-hand corner features a watermark for Twitter user @carpedonktum—whose location is listed as "Kekistan," an alt-right term—but the video ended with the message "America is not the problem, fake news is. If you see something, say something. Only you can prevent fake news dumpster fires," leading some viewers to believe the video was an accurate depiction of CNN's coverage of the children. 
The video of the toddlers dates to 2019 and CNN covered it at the time it went viral. CNN's coverage looked completely different from what Trump suggested. The network ran a video on September 10, 2019, titled "Internet falls in love with these two toddlers hugging."
The CNN segment was about a video that went viral on Facebook showing a black toddler and a white toddler running toward each other to hug and then continuing to run along with each other. The video was shared on Facebook by one of the toddlers' fathers, who said, "With all the racism and hate going on I just think it's a really beautiful video."