Racial Discrimination Is Not the Path to Racial Justice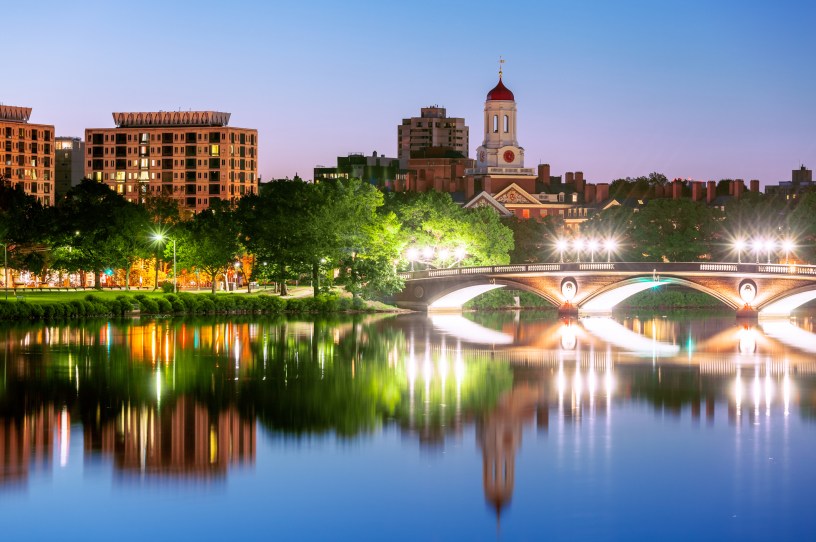 The John W. Weeks Bridge near Harvard University. (Stock photo via Getty Images.)
Tomorrow morning the Supreme Court will hear oral arguments in the most important case of this term, a case which is arguably among the most important of this new century. It will decide whether schools can continue to discriminate on the basis of race in college admissions.
The Supreme Court should say no. It should say no because the law should compel it to say no. We should cheer that outcome because morality and justice are in harmony with the law. Racial discrimination is in fundamental tension with racial justice, even when racial discrimination is purportedly designed to advance racial justice.
To understand the reasons for this position, we have to understand a few realities about American discrimination. Slavery is rightly called America's "original sin," but American racial discrimination didn't end when slavery did, and it hasn't been confined to America's black population. For centuries American law didn't just permit and protect vicious invidious discrimination, in some jurisdictions it mandated it.
It took 345 years—the time span from 1619 (when African slaves arrived on American shores) until 1964 (when the Civil Rights Act finally comprehensively outlawed race discrimination in the United States)—to end this dreadful legal inequality.
You're out of free articles
Create an account to unlock 1 more articles