Republicans Should First Ask How, Not Who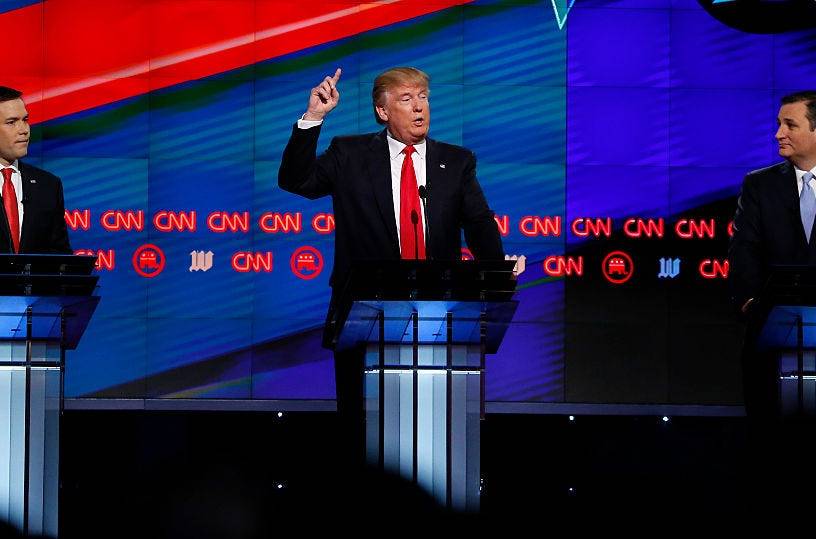 The Republicans should choose a 2024 nominee who is a nationalist culture warrior who can re-engage the working-class voters who came out for Donald Trump. No, wait. Republicans should nominate a traditional conservative who can win back suburban voters. Hold on. Republicans should nominate a nationalist who also appeals to conservatives. Or is it a conservative who appeals to nationalists? Anyway, it should definitely be a woman. And not white. A dog person is a plus, but she should have at least one cat, named either Steve or Linda. We can reassess when the polling comes back.
I kid, but this kind of thinking is already driving the accelerating 2024 pre-primary. Parties have always dreamed impossible dreams of the perfect candidate, especially parties crippled by deep divisions, as the Republicans are today. Indeed, this kind of magical thinking led Democrats into a pointlessly prolonged 2020 nominating process that deepened divisions, highlighted general election liabilities and wasted more than a billion dollars. 
In an era of weak parties, low entry barriers for candidates, and savage factionalism, the priority for partisan leaders should be less about picking the right person and more about picking the right process. For Republicans, that means embracing ranked-choice voting for primary elections.
Maine has already adopted the practice for both primary and general elections. Since 2018, voters there have been able to rank the candidates in order of their preference. When no one wins a majority in races with three or more candidates, it goes like this: If your top choice finishes last in the first round, he or she is eliminated and your vote rolls over to your second choice and so on until one candidate breaches the 50-percent line. Last year, Alaskans approved ranked-choice, multiparty primary elections. Candidates from all parties will run in one primary with the top two finishers after ranking, regardless of party, advancing to the general election.
You're out of free articles
Create an account to unlock 1 more articles