Who Is Behind the Thwarted Attacks on Riyadh?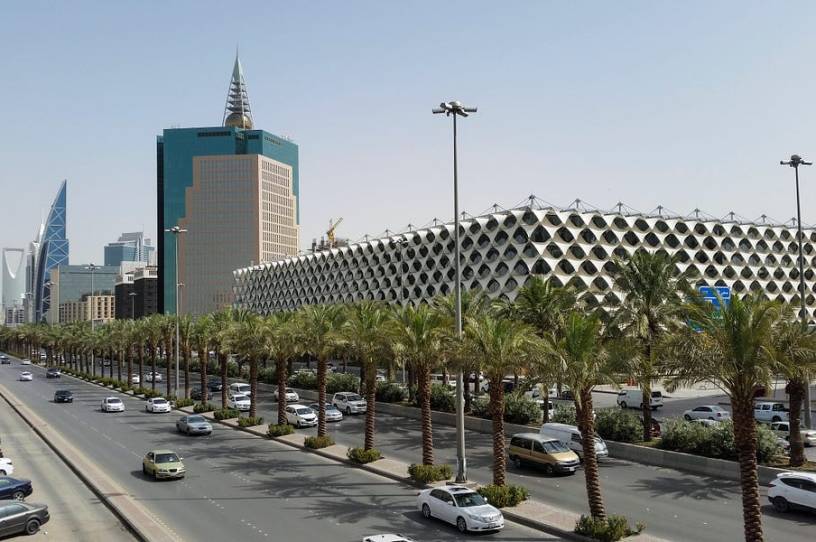 Two explosions boomed overhead in Saudia Arabia's capital of Riyadh in recent days, as the city came under cross-border missile and drone attacks of unknown origins. On Saturday, the Saudi-led coalition claimed to have intercepted a "hostile air target" attributed to Yemen's Houthis; On Tuesday, videos and pictures of Saudi Arabia's missile defense system destroying an object midair circulated on social media. 
Astute observers anticipated the collisions before they happened, having tracked flight diversions from the capital city and speculated about their purpose. Others—even those who heard the blasts firsthand—didn't discover their source until much later. Although the U.S. Embassy released a statement informing Americans of the first thwarted strike and warning that they "stay alert in case of additional future attacks," Saudi officials refrained from actively publicizing the attacks.
"I was home when the drone was intercepted Saturday morning. I heard a very loud double 'Boom!', one almost on top of the other. It was so loud I had one of those, 'What the heck?' moments," Robert Godley, an American expat living in Riyadh, told The Dispatch. "I really had no idea what it was, but I am near a major city artery, so I thought it might be a car crash, though it didn't really sound like one. I didn't know it was a drone strike when a good friend and colleague showed me the video his brother had taken of the intercept."
Since its 2015 intervention into Yemen on behalf of President Abdrabbuh Mansour Hadi, Saudi Arabia has been the target of a five-year torrent of rocket and drone fire at the hands of the Houthi rebels—officially called Ansar Allah—who control much of the country. But there's reason to doubt the group's involvement in the two most recent attacks, despite Saudi reports and the U.S. State Department's implicit attribution in a recent statement promising to resolve the Yemen war.